Patches – no, not for holes …
Our Wednesday Surprise Box is really a rolling cart of drawers filled with a variety of patches.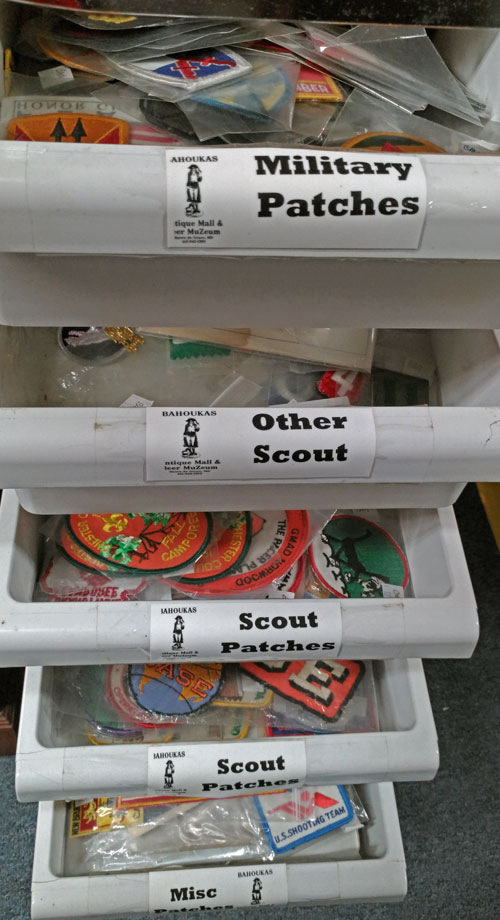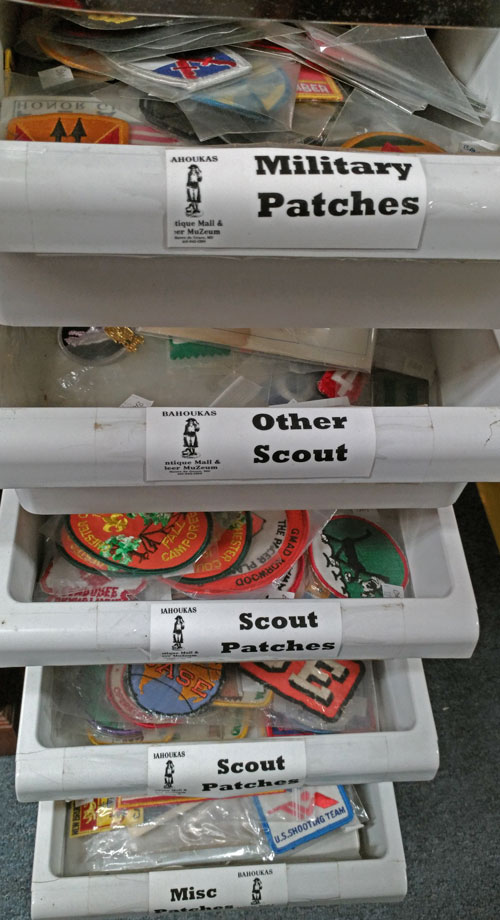 George has a huge selection of Boy Scout patches – all new. Plus a wonderful selection of military patches and a few miscellaneous. Love looking for just the perfect couple of patches? Well, stop by and see what we have in our Wednesday Surprise! Yep, we'll be watchin' for ya!