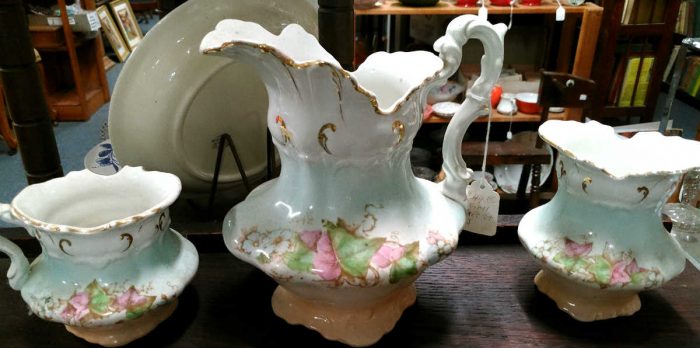 Whether you love it just because they're beautifully painted pieces or you love Victorian, this partial Victorian Washbowl Set is gorgeous.
They can add to your decor, or would be beautiful to display your garden flowers. You could even store your pencil/pen collection or those fancy little drink stirrers in them. You decide!
Stop by and see them today at Bahoukas Antique Mall.
Of course, we'll be watchin' for ya and George loves to share his "Collection of Collections!" See you soon!