As the weekend arrives, Havre de Grace is excited to be celebrating two 'firsts' this Saturday. From 1-5pm is the GRAVITY Youth Event at the Lock House Museum. From 3-8pm is our first Upper Chesapeake Bay PRIDE EVENT at the Concord Point Park (by the light house).
We encourage you to enjoy these events… but please make time to stop in and say 'hi.' Chat with George about his 'Collection of Collections!'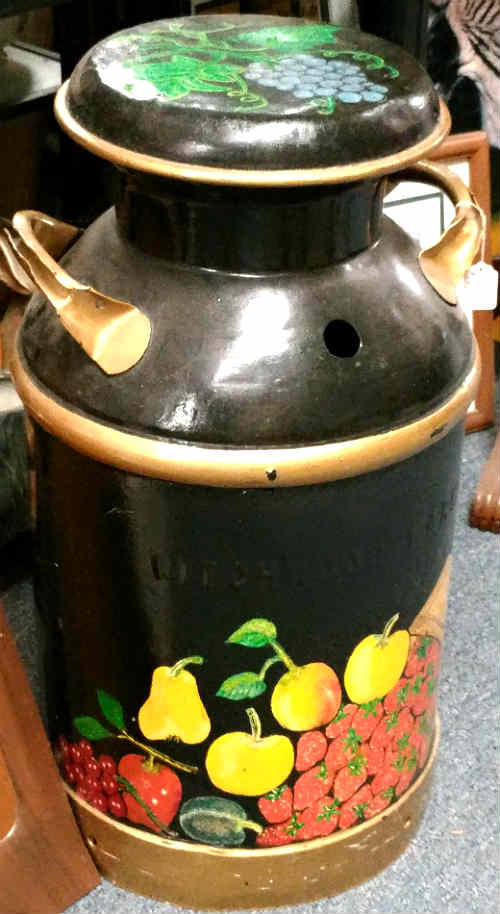 This beautiful handpainted milk can would brighten up a special spot in your home. It's from Witchwood Farm, which we believe is in New Jersey.
Stop in and see this for yourself. It just might be that special item you've been looking for. And yes, we'll be watchin' for ya!