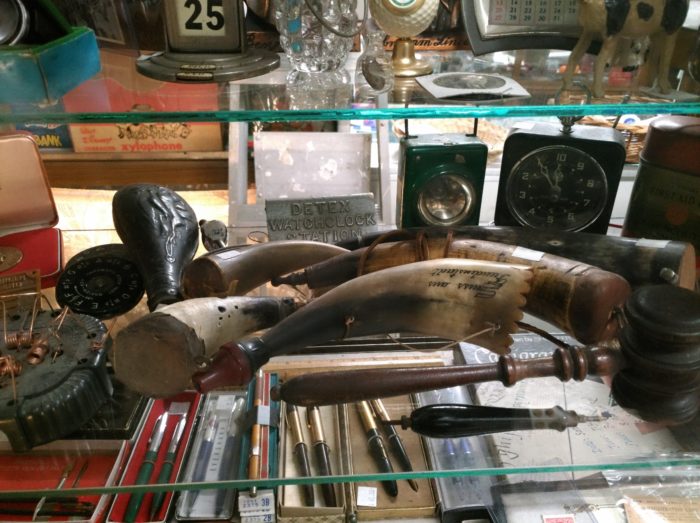 Our shop offers a dizzying array of antiques and collectibles. But don't let that make your head hurt. Just give yourself time to browse our 9,000 sq ft of yesteryear! From Havre de Grace history to the amazing Beer MuZeum and everything in-between, you'll be recalling stories from childhood!
Just two photos of the unique collectibles that we have are the recent selection of collectible/antique powder horns and the medical/pharmaceutical collectibles below.
Along with very practical mortar and pestle sets, we have many unique medical collectibles that will remind you of products that you may have used in your early years or even items your parents/grandparents may have mentioned.
Whether you just like owning a few 'conversation pieces,' or you collect them en masse, we just might have the item that will suit your need or complete your collection.
Stop in soon and enjoy your own adventure as you travel our nostalgia lane! Yep, we'll be watchin' for ya!