The Photo Speaks Volumes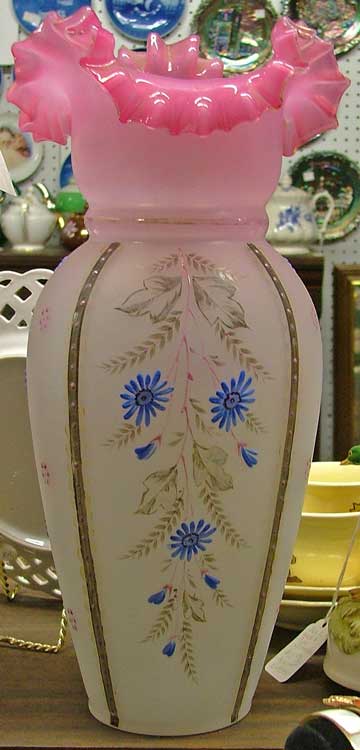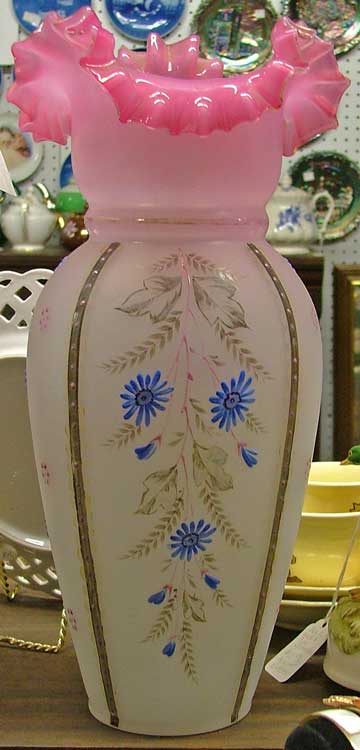 We have a pair of these amazingly beautiful vases.
They are 1800s Victorian – hand-blown glass and enamel painted. The colors are exquisite. The shape is  beautifully fluid. You must see them to appreciate just how spectacular these vases are.
If you looking for a beautiful 'conversation piece' that will stand out in any room, or if Victorian is your home decor, one – or both – of these vases will most certainly add a stunning beauty to your home.
Stop in soon and see these for yourself. And yes, we'll be watchin' for ya!