This selection of jacks is pretty unique. The center one is a train jack, the outside ones are car jacks.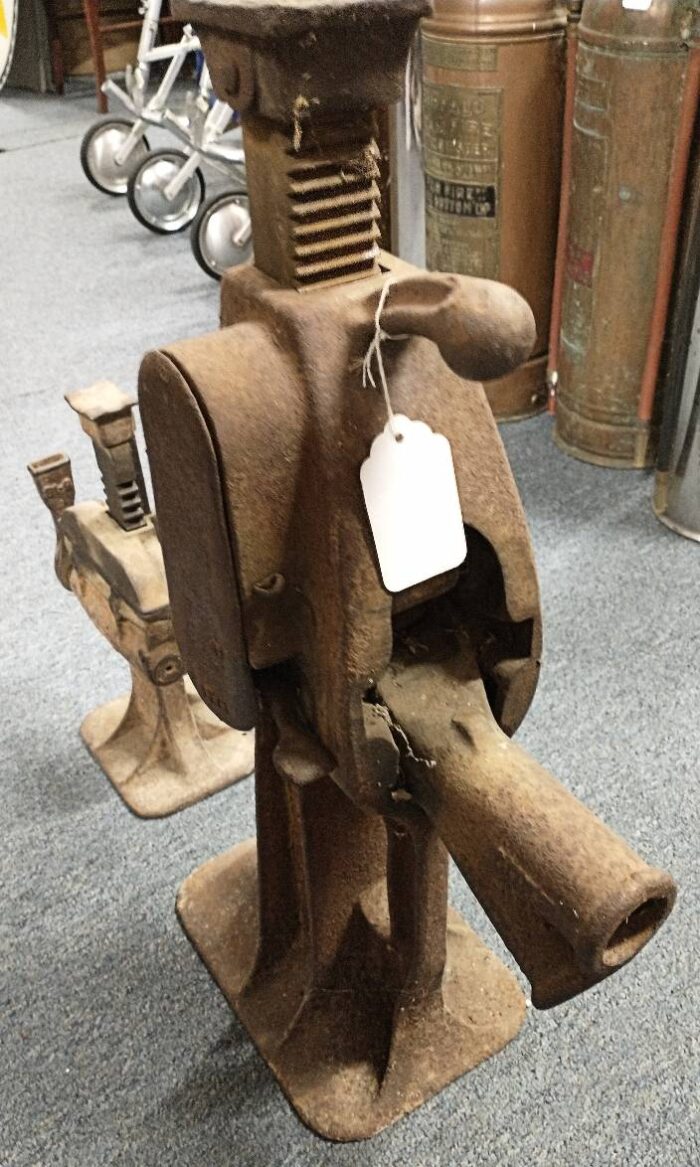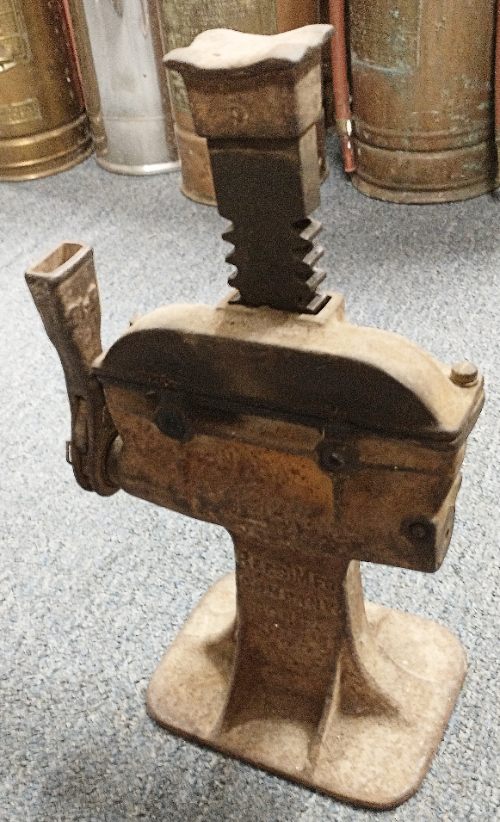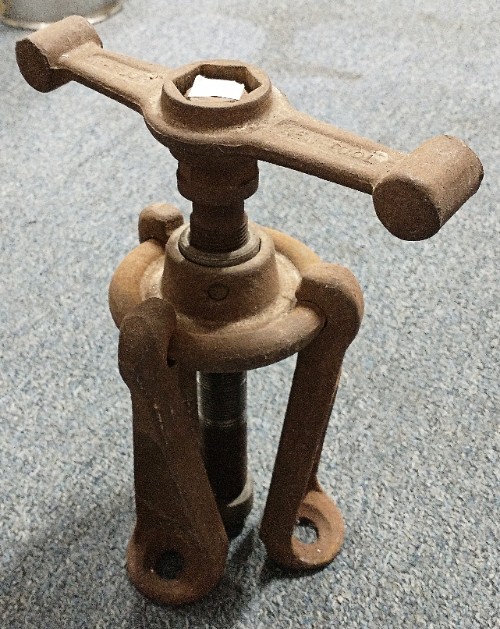 These are certainly unique to our shop. Have someone on your gift list that just might be looking for one of these. Stop in today and pick it up. In the meantime, check out the great restoration in the video below. Beautiful!
All of Us at Bahoukas wish you a safe and wonderful Holiday!
Remember, we're closed on Christmas Day and New Years Day. Give us a call if you're stopping by Christmas Eve or New Year's Eve to be sure we didn't sneak out early! Yeah, we like to celebrate, too. And yes, we're watchin' for ya. So hurry in!