Jimmy Vancherie Shared A Story About the Havre de Grace Switchboard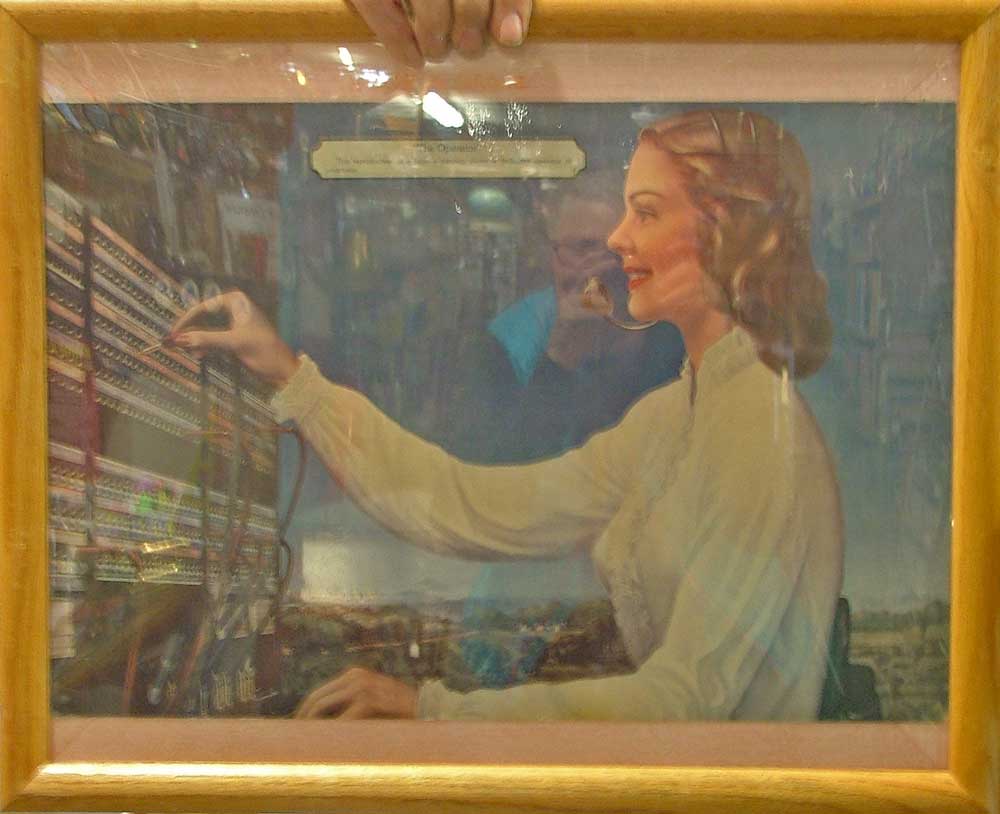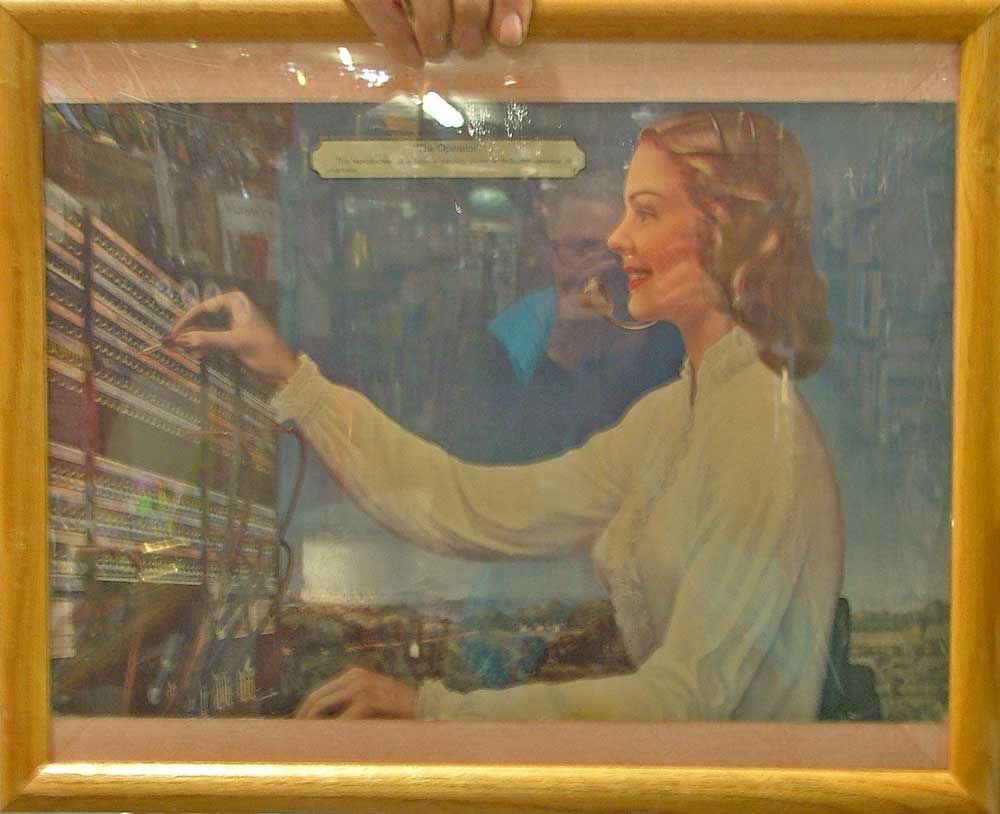 (Apologies for the blurry photo – no matter what we did, we either got blur or reflection!)
Jimmy told George years ago that his mom was a switchboard operator and the service was located on the 2nd floor of the old Post Office Building (where JoRetro is located) on the corner of Franklin and Union.
Now you knew that Bahoukas Antique Mall would certainly have a unique line of antique and collectible phones to complete this piece of history. Check these out (and they work!):
This is a beautiful phone. It's a Western Electric "Stowaway" – it's in a most beautiful wooden case and has a retractable cord on the phone. It's from the 70s and talk about 'stylish'! WOW! This piece is beautiful. You have to stop in and see it.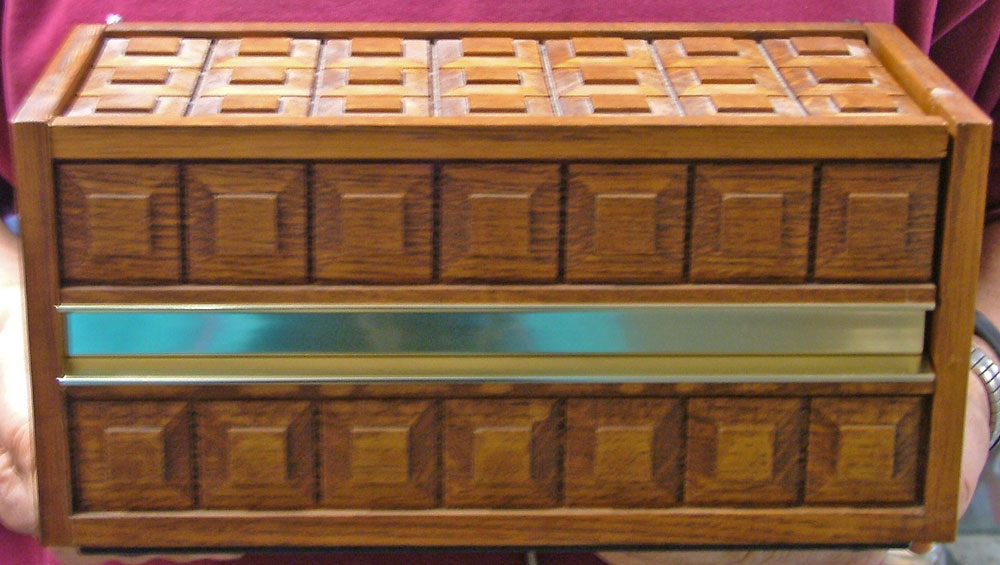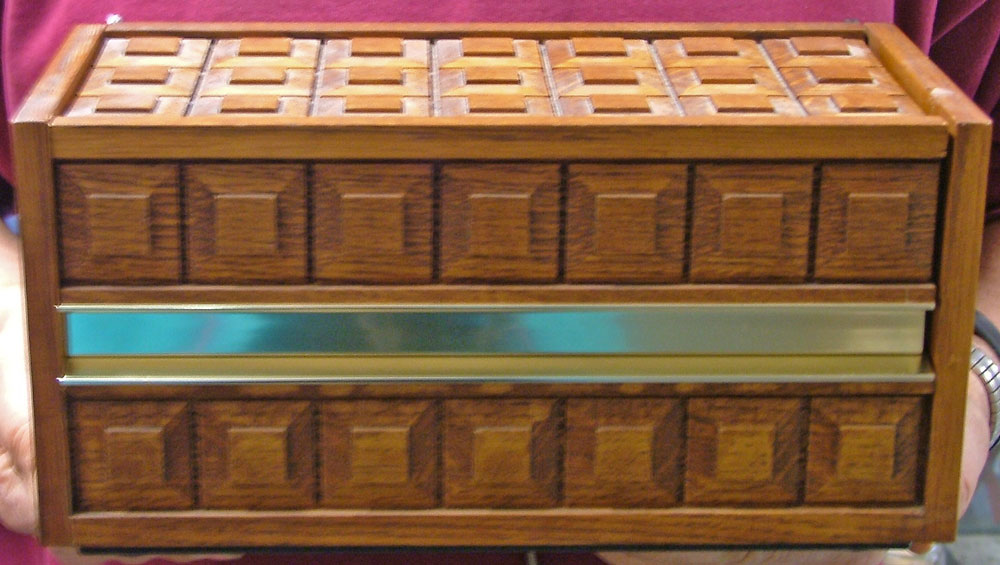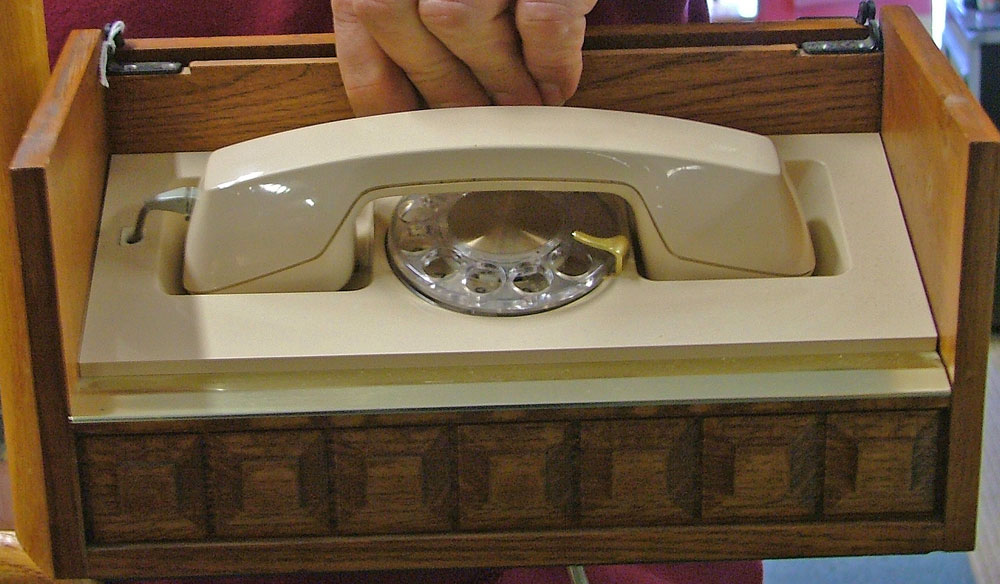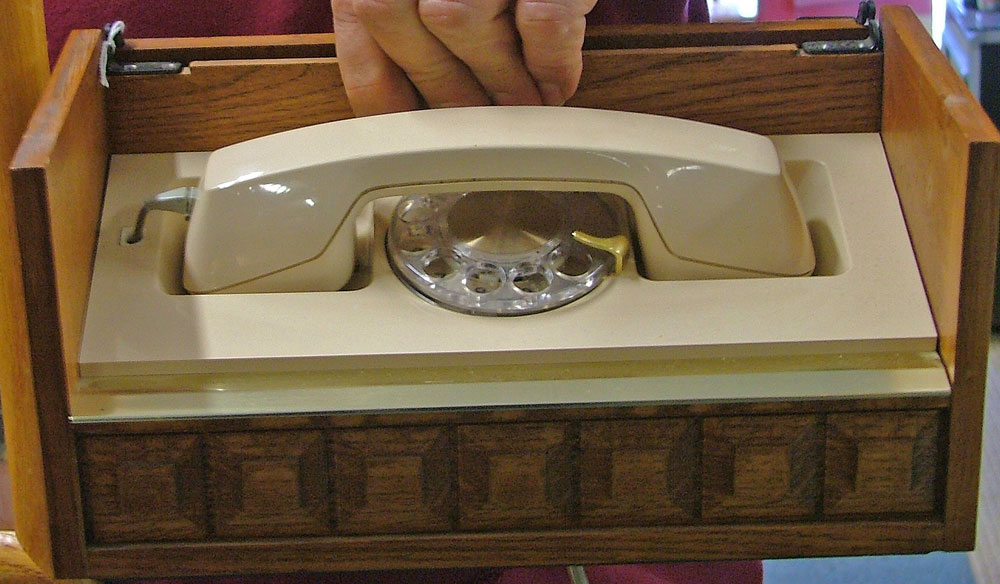 Then check out this unique phone. It's almost a piece of sculpture. It's an Ericsson, made in Sweden. The dial pad is on the bottom.
The next phones are a Bell System 1940s dial phone (on the left) and a Princess Style Phone from the 70s on the right. The color of the Princess Phone is rare.
Of course, we can't ignore the wonderful working reproduction of the Candlestick phone with dial pad. And we encourage you to "Phone Home" just like E.T.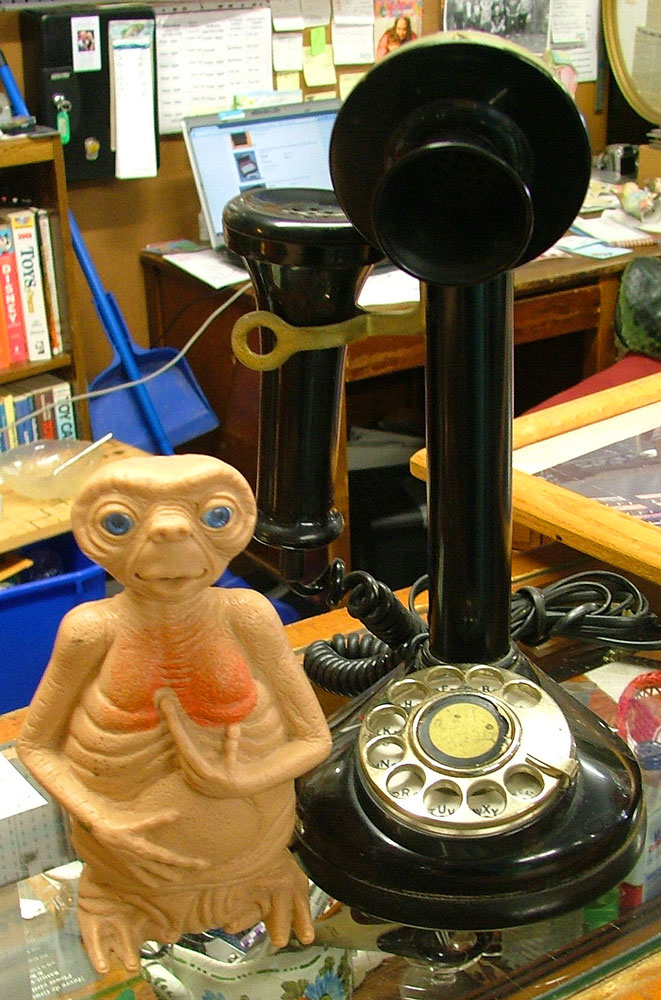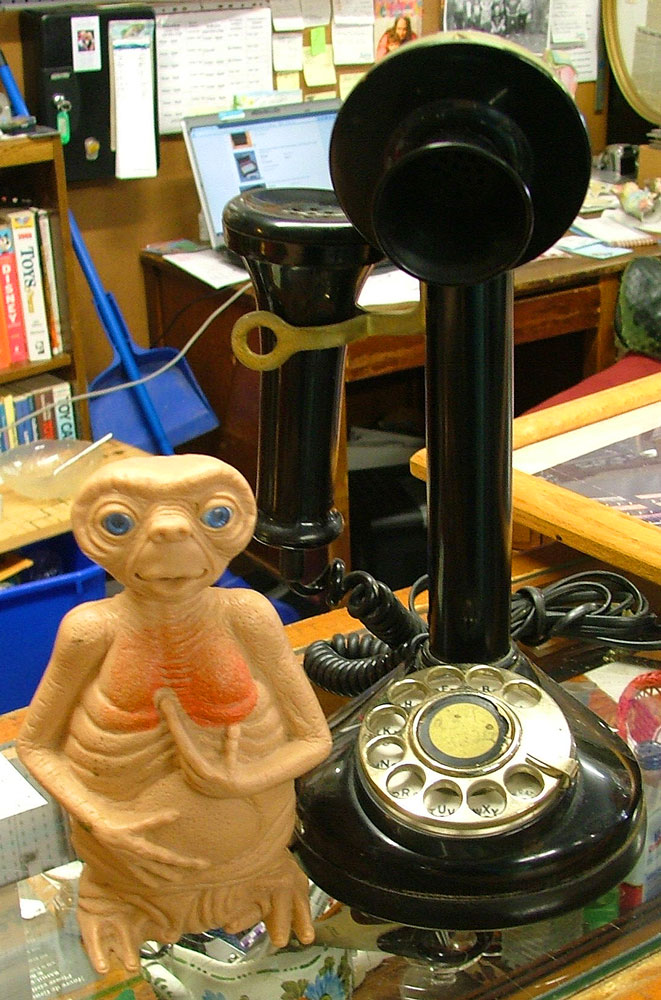 Did you know about the switchboard operator that worked on the 2nd floor of the old Post Office building? Anyone in cyber-land have any stories to add? Stop in one day soon at Bahoukas and share your stories with George.