In the last few months, we've acquired several interesting collections. Last week, we shared a few of our motorcycle memorabilia. This week we want to showcase a wonderful assortment of model airplane kits and an interesting magazine.
These kits include a large percentage of military aircraft. They are from the 1960s and the kits are in great condition.
Did You Know?
Unique Magazine Series: Royal Air Force Flying Review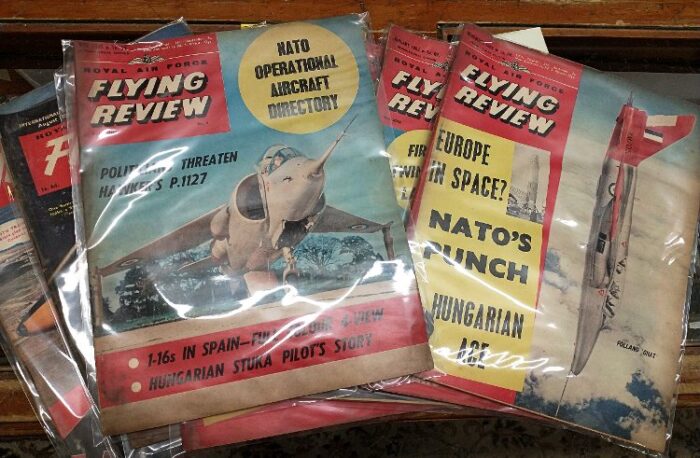 Evidently, in 1968 it was reformatted and the name changed. By 1970, it was no longer being published. This magazine had very enthusiastic readers.
So whether you want to check out this unique magazine selection or purchase a model plane – or two or three, we're here and we're watchin' for ya. Stop in and we'll point you to their shelf!