This unique and quite charming clamshell phone is the "Shellamar" by Teleconcepts. It has a retractable fabric cord and YES, it absolutely works. I believe the color would be 'caramel.'
Did you know deregulation brought us these phone designs?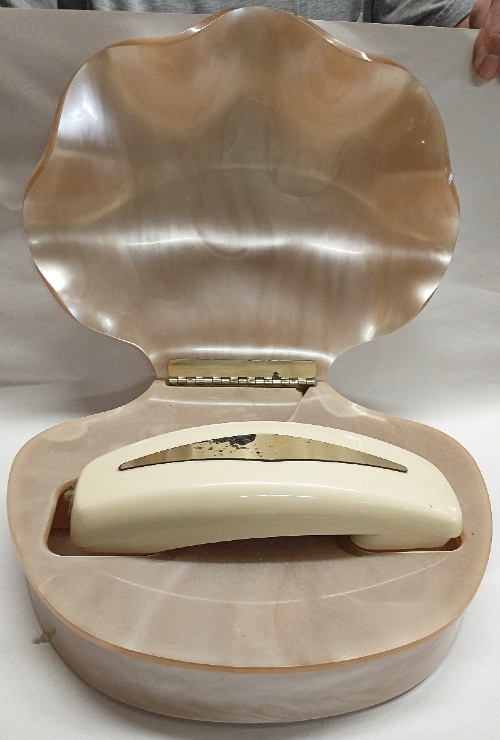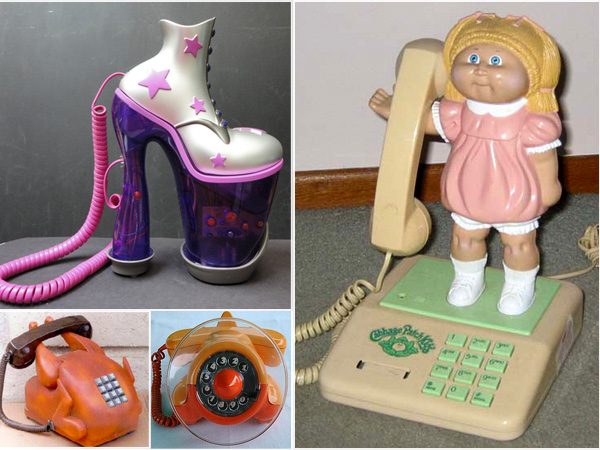 What fun it is to consider the changing look and feel of telephones and the continuing changes from big, boxy, cell phones to our modern-day 'smart' phone where the telephone function is a small part of the instrument!
The LUCITE CLAMSHELL PHONE is a beautiful collectible from 50 years ago that reminds many of us just how quickly things have changed. We look forward to showing you this great piece and any collection 'of our many collections' that you might want to peruse. Yes… we are watchin' for ya!