We have a bit of green for you!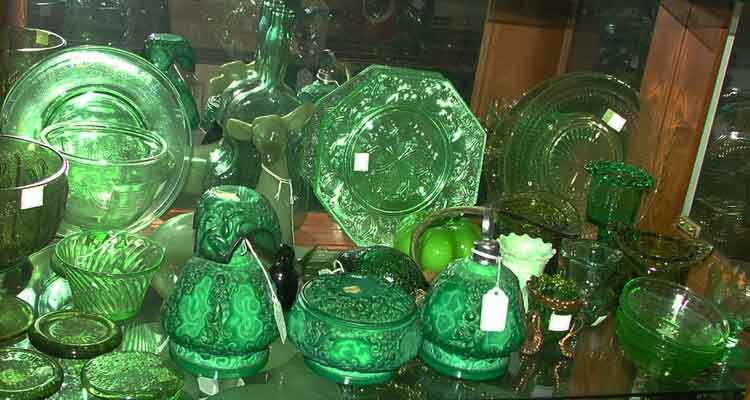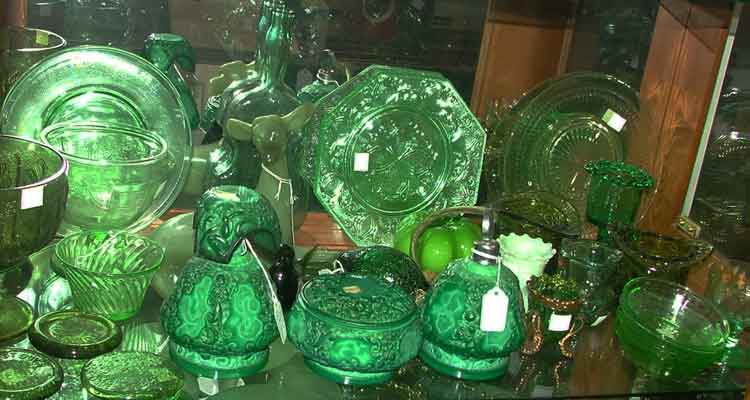 We have an entire cabinet filled to nearly overflow with green Depression Glass. In addition, the 3 pieces in the center of this photo are beautiful Czechoslovakian glass – a malachite perfume set by Ingrid.
Malachite is a green copper carbonate mineral which occurs naturally and has concentric layers. It polishes to a high gloss and is used for ornaments. Malachite glass is intended to look like malachite, or more generally, to look like marble.
If you're looking for a unique collector piece, or a beautiful work of art, you may just want to drop by Bahoukas and see this beautiful display. We'll be watchin' for ya!