Carve Pumpkins!
We know it's only a few days until Halloween. But if you're planning on baking some cookies, you may want to stop in and purchase this delightful and collectible set of metal cookie cutters celebrating Halloween.
But did you know you can use these metal cookie cutters to also help you carve pumpkins?
We found this amazing blog post on the many ways you might use cookie cutters to create everything from designs on your toast, little hearts on pizza, to holiday ornaments.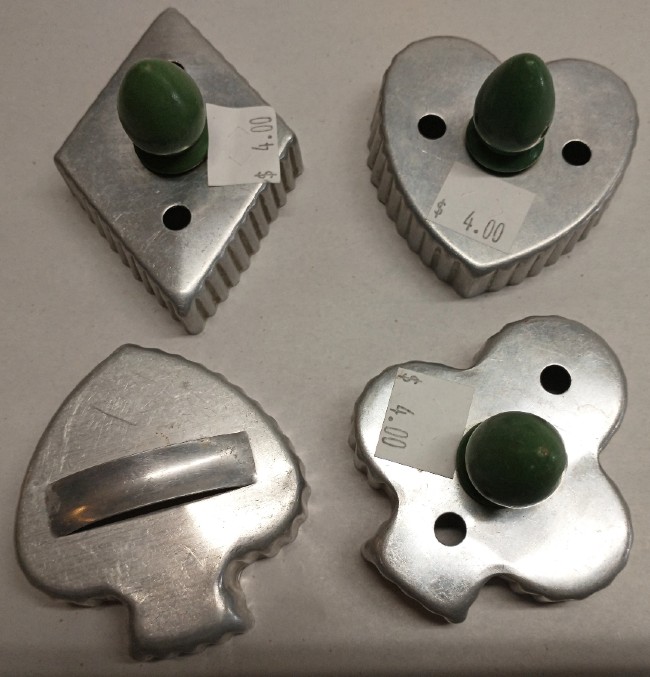 Love to Play Cards?
Add a bit of fun to your game night.
Make cookies or cut sandwiches with
cookie cutters in the perfect designs:
Diamonds – Hearts – Spades – Clubs!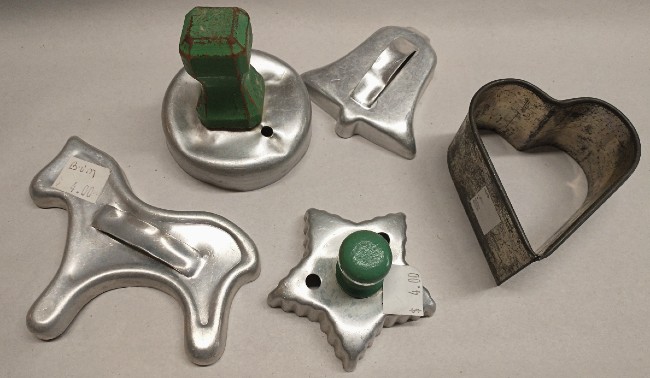 Plan ahead for the coming holidays
Along with the miscellaneous cookie cutters above, we also have these delightful designs that are just perfect for the holidays. The dark tin ones are from the 1930s, the Halloween ones are from the 70s, and the others are probably 50s to 70s.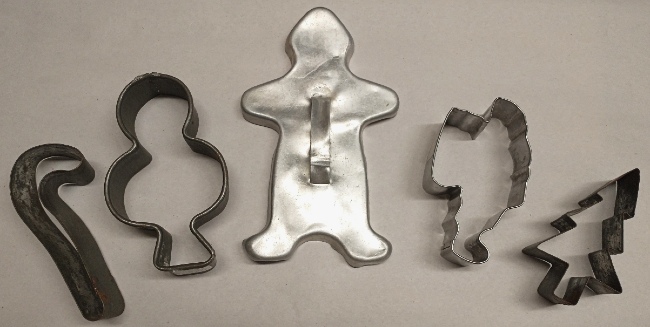 We're here…
We want to make the coming holidays easy for you, fun for everyone, and a bit unique. Stop in and see what you might find for a perfect gift, a great addition to your decorating, or to find an item that makes your creativity blossom when you make your special holiday gifts.
And yep, we most certainly are watchin' for ya!