Tic Toc Tic Toc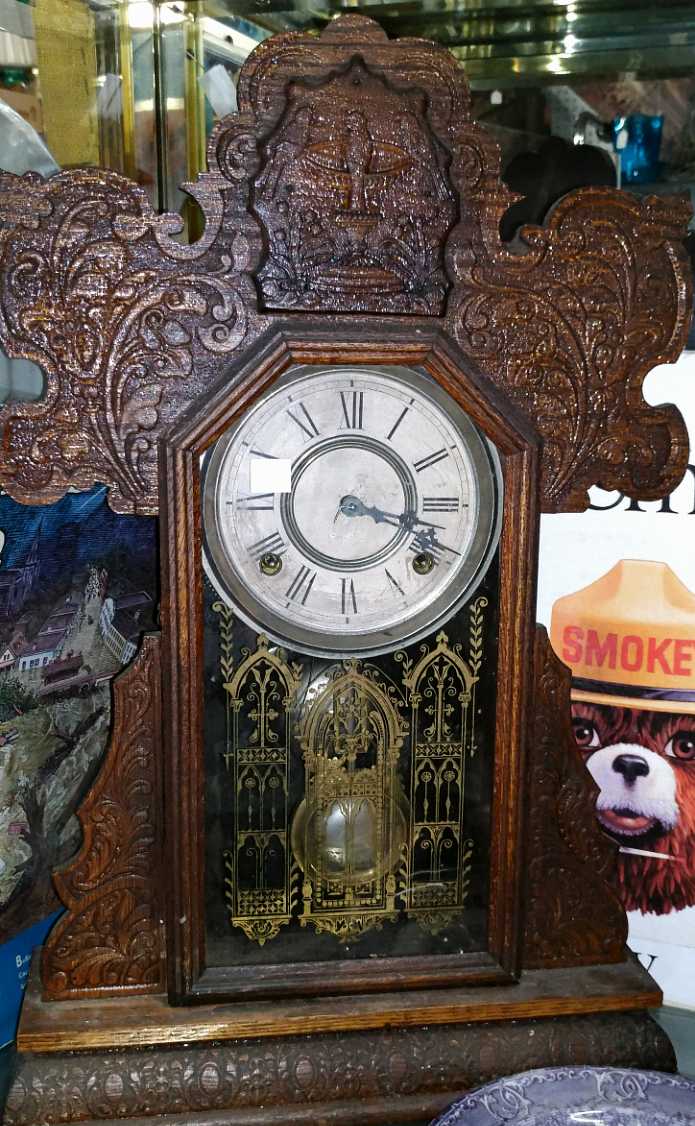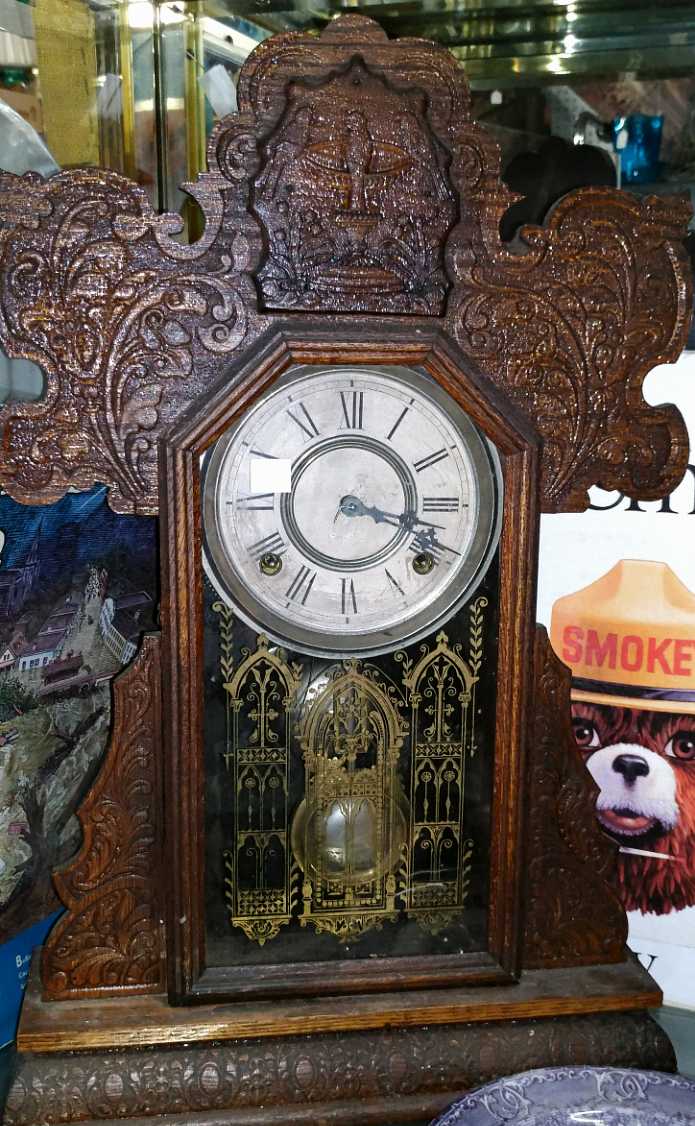 This 1920s Gingerbread carved clock with chimes is a beauty.
This Linco mantle clock from the 30s could use a little "tlc" … but you'll find it very worthwhile. The chimes of this wind-up clock are simply beautiful.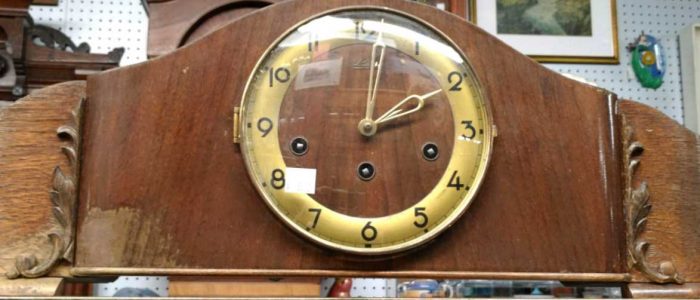 If you're interested in a wonderful clock, stop by Bahoukas and see what we have. If it needs repairs or 'beautified', we highly recommend the very capable artisans at Stephens & Stephens Clocks. They're right here in Havre de Grace and have a long history of restoring and repairing clocks. They've worked for some very prestigious customers.
Stop in today. If you love the sound of the clock chimes, ask George to let you listen to the beautiful Linco mantle clock. Yep, we're always watchin' for ya!