KwikSharp Razor Hone
This KwikSharp Razor Blade Hone is 1940s vintage in original wrapping. Basically, it's a piece of glass that you used to sharpen a razor blade. During the war and following, razor blades were rationed and often hard to come by. This hone could extend the life of your blades by up to 50 shaves.
For an interesting article on the history of double-edge safety razors, CLICK HERE!
Small Collectibles Can Be Quite Artistic
As these cigarette papers show, small collectibles can also be quite artistic. Here's a great way to capture history in smaller items, while still creating a beautiful collection. Stop by and see what we have to start your own small collection.
Cigarette Papers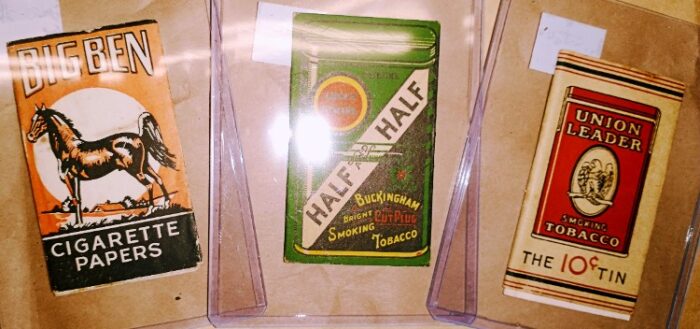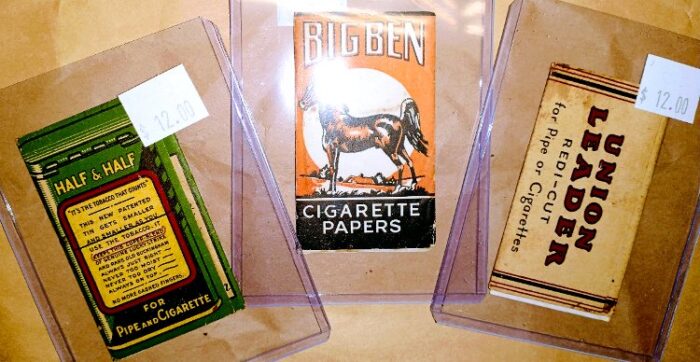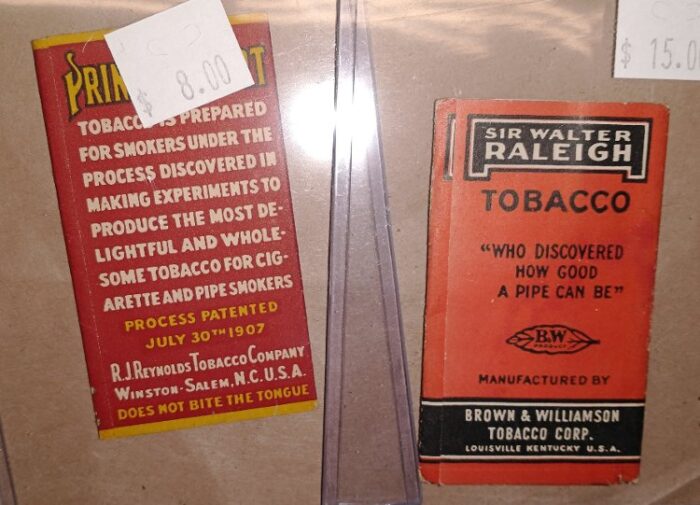 Ready to Start Your Small Collection?
Whether your adding to a collection you already have, or you're ready to crate a new collection, we can help you get started. Visit Bahoukas today. You know we'll be watchin' for ya!