Bahoukas loves a party. Halloween is a perfect reason!
With a busy week of Homecoming, a Carnival, Halloween activities and sun-filled October days, you're bound to be attending or hosting your own Halloween party. Here are some items to create a memorable event. Below are cast iron characters – a ghost and a nodder (bobble head) witch. Add these to your centerpiece to make your table or buffet really special.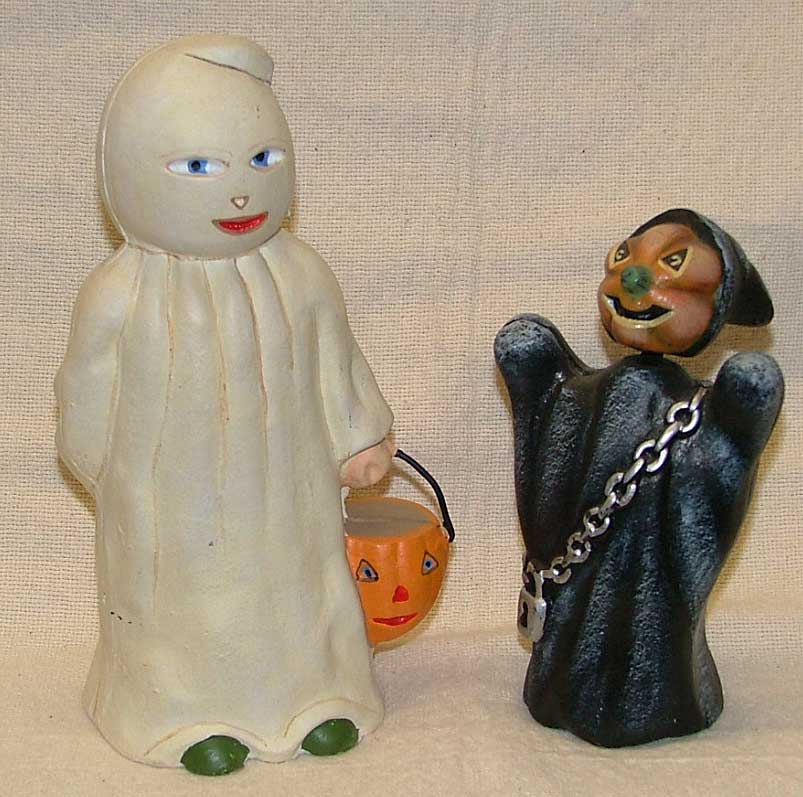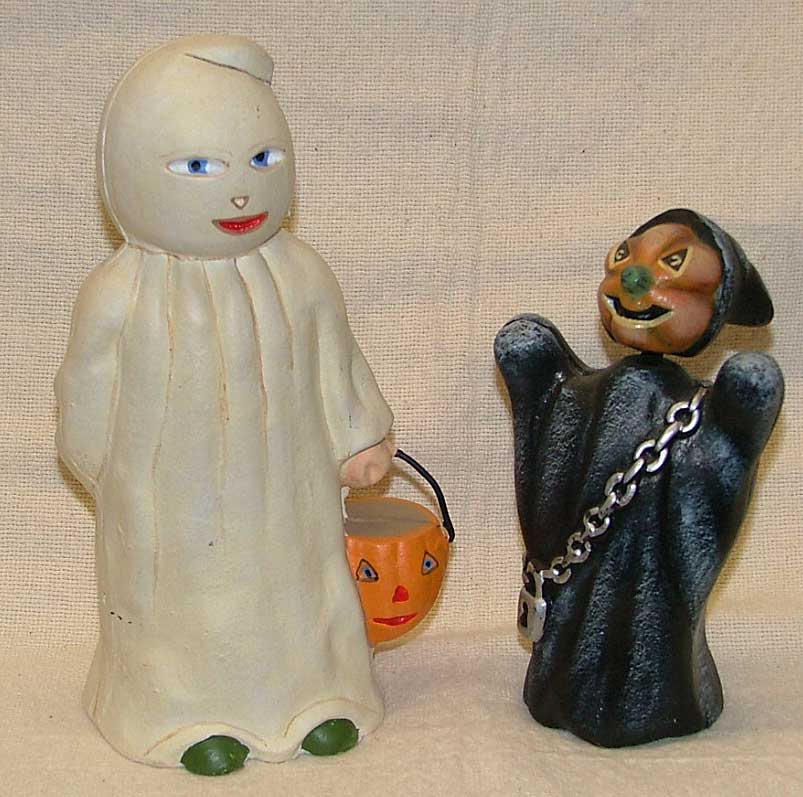 In the following photo, we show you just a few of the many wonderful vintage Halloween collectibles available at Bahoukas Antique Mall. A plastic puppet, small pumpkin etc for favors, a larger pumpkin to hold a candle, a tambourine with Halloween decoration, favors, and cupcake decorations, etc. Stop in and see the variety of really fun Halloween collectibles. Hurry, you'll want them for your party this week!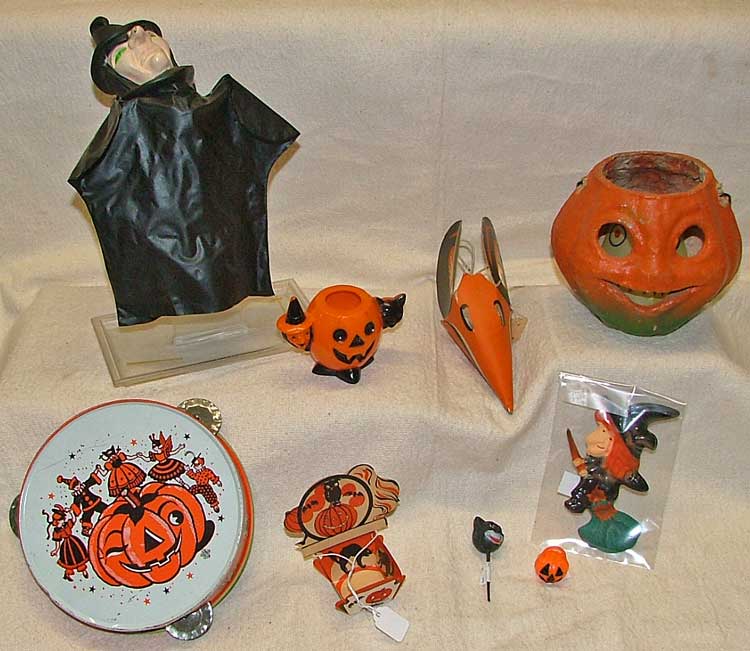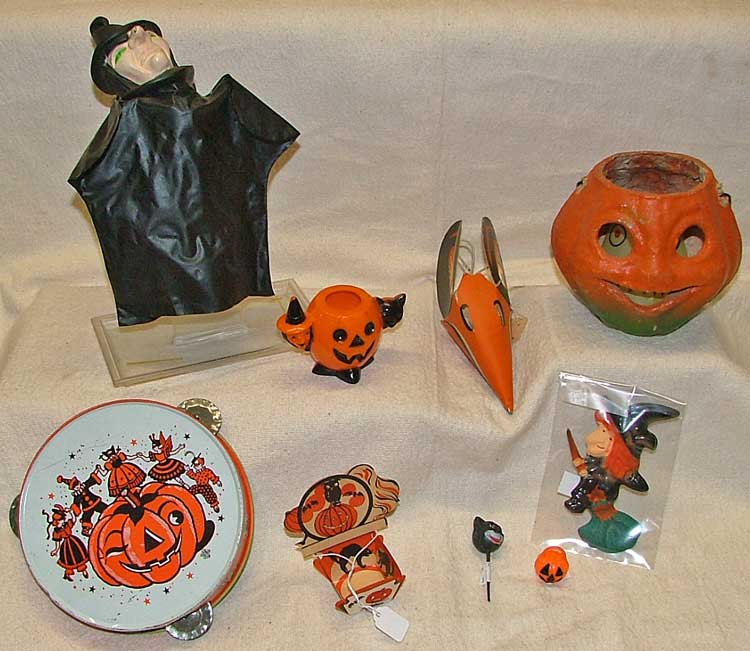 With Halloween retail sales projected to be 9.1 billion (yes that's Billion – with a 'B'), we know you'll want to check out some really great pieces to add a wee bit of nostalgia to your decorations. And don't forget, we have a lot of unique items to add just the finishing touch you need for your very unique costume. See you soon. We'll be watchin' for you!