Mixing Bowls and Kitchen Utensils at Bahoukas Antique Mall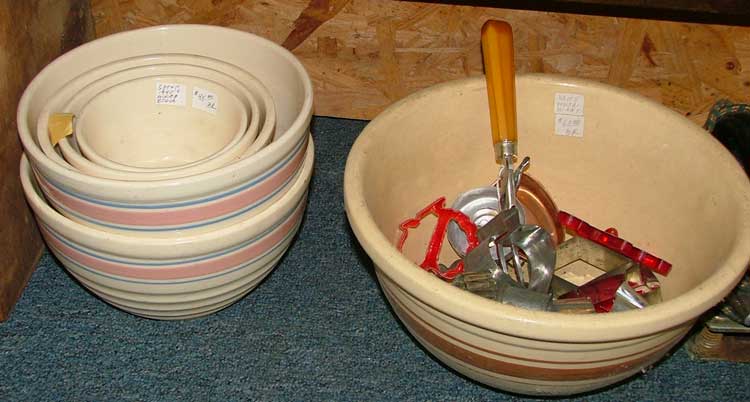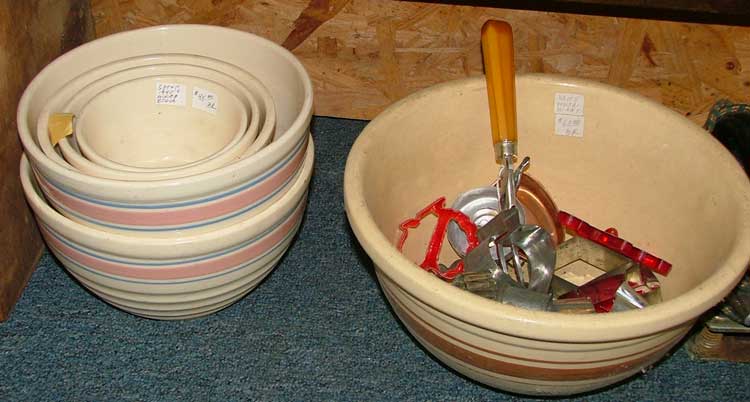 Do you remember licking the wooden spoon after your mom or grandmom poured the cake batter into the baking pans? Did you clean the bowl of mashed potatoes before washing it following the family Sunday dinner? mmmMMMMmmmmm Doesn't the thought of it bring a smile to your face?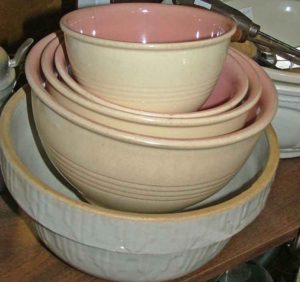 In this article the author shares the amazing history of the common mixing bowl in the U.K. that still thrives today, offering memories for (hopefully) generations to follow. In America we see the 'mixing bowl' in old movies of the west right up through television shows today! Collectors Weekly offers this wonderful article on the diversity of the mixing bowl that still remains.
Of course, besides the variety of selection we have at Bahoukas, we encourage you to visit Jo Retro, just across the street. offering authentic, affordable vintage from the 50s, 60s and 70s. Love Pyrex! Yep – they have lots.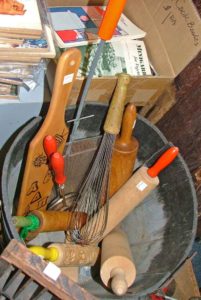 In addition, here at Bahoukas, we have a wonderful selection of kitchen utensils scattered throughout the store. Before you buy new, check out our supply to see if you can recycle and upcycle an item from Bahoukas. It's fun to search the store for the right item. It's keeping items out of landfills. It's supporting a local shop. But most importantly, you're getting great quality at a decent price and have a 'conversation piece' to talk about as well! Enjoy!
Stop by Bahoukas soon and browse the shop. Give yourself time to search for your treasure!