When did you last play a game of Marbles!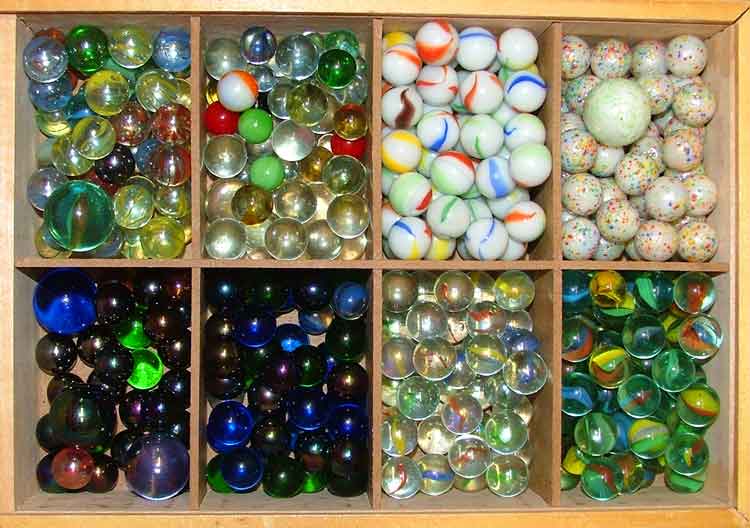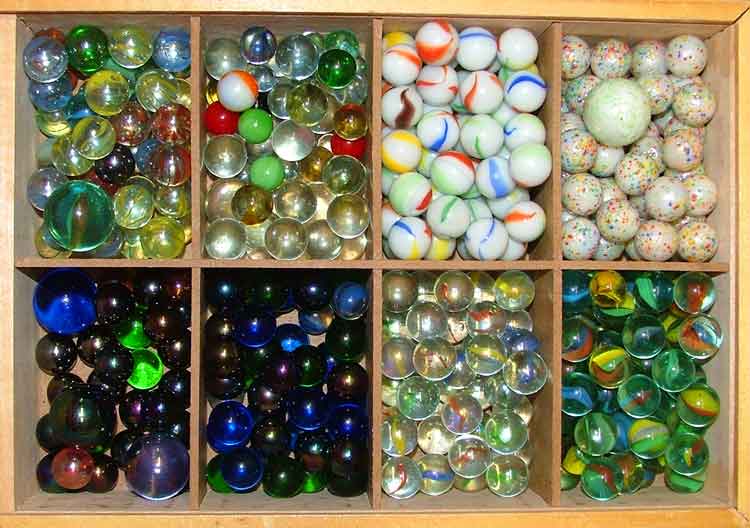 Don't remember how … or maybe just want to learn. CLICK HERE for the basics! Above is a wonderful selection that includes shooters, cat eyes and clear slag glass. We also have a much sought after collection of clay marbles.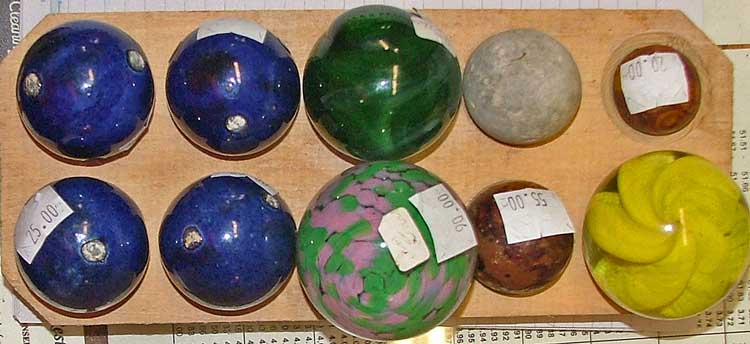 Above you'll find the big marbles – shooters! The blue ones are Bennington, others are End of Day. So many choices!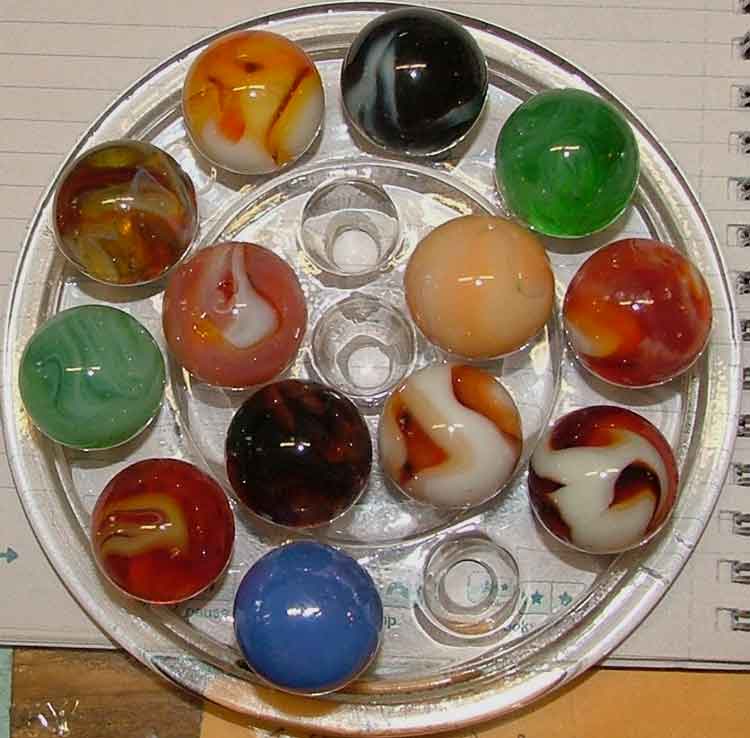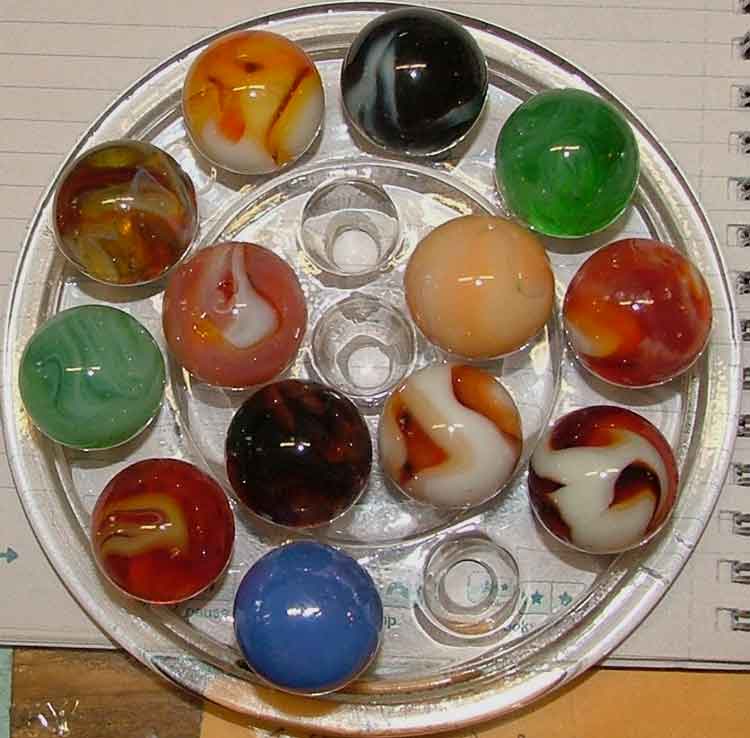 This round tray of different shooters will entice any lover of marbles. Stop by and get your selection. Start sharing a fun game with your kids that requires no electricity or batteries. It does require thumbs!
If you need a refresher, here's a glossary of terms. ENJOY!
There are plenty more choices available at Bahoukas Antique Mall in Havre de Grace, Maryland. We'll be waiting to show them to you! Stop by soon!