179…
Are you aware that John Wayne was in 179 film and tv productions? And he wasn't always a cowboy! The above photo is from The Quiet Man movie – filmed in Ireland. The link below the following quote will take you to an interesting article regarding 100 of his movies.
Have you seen them all?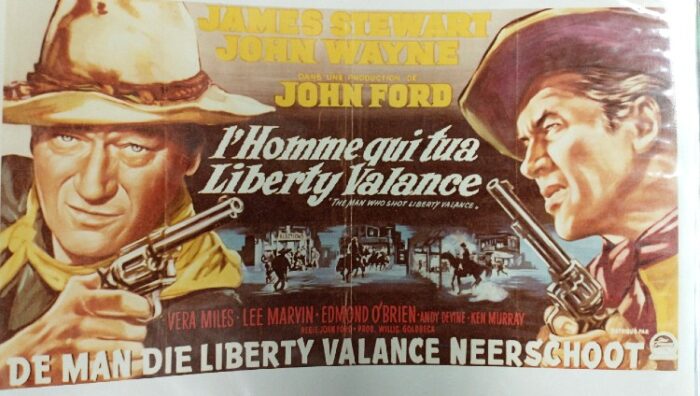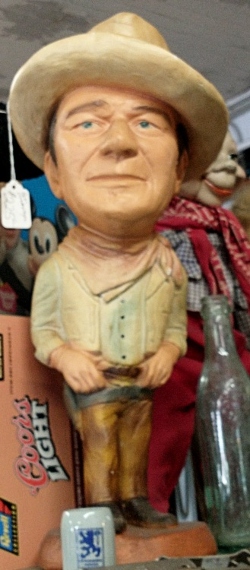 John Wayne
18″ Ensco chalk figure 1970s
available in our shop!
Do you know John Wayne's birth name? (Answer at the bottom of this post)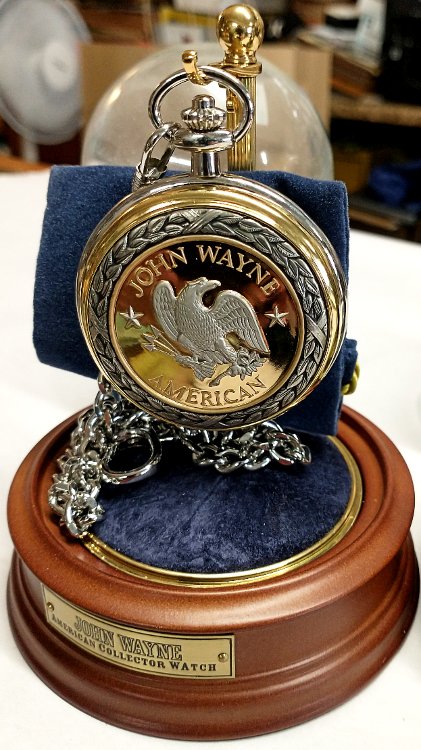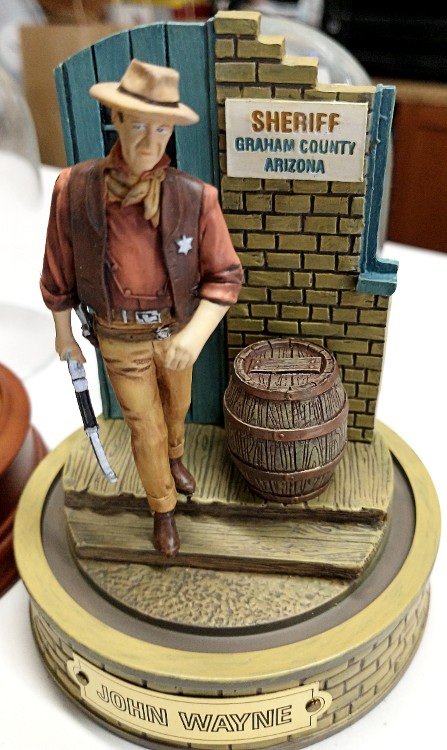 … and a SINGER? Yep!
Another fun item is our selection of Collector Plates.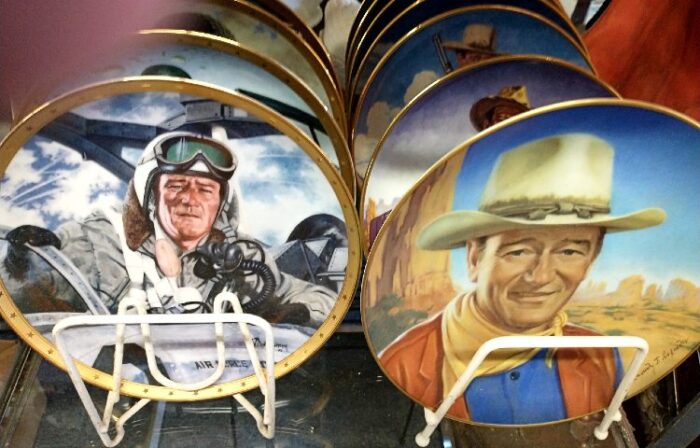 So if you, or someone you know, grew up loving everything "John Wayne," stop in and have a peek at these great collector items. Yessireeeeee…. we'll be watchin' for ya!
John Wayne's given name was Marion Robert Morrison! Did you guess it?