Yes we all know the Teapot Song!
I'm a little teapot – short and stout – here is my handle – here is my spout. When I get all steam up, here me shout. Just tip me over and pour me out.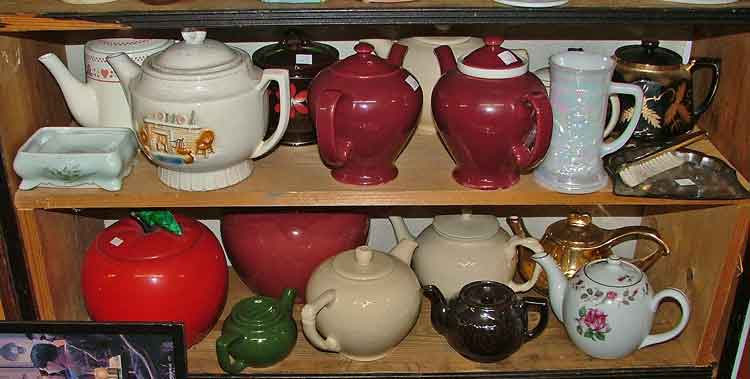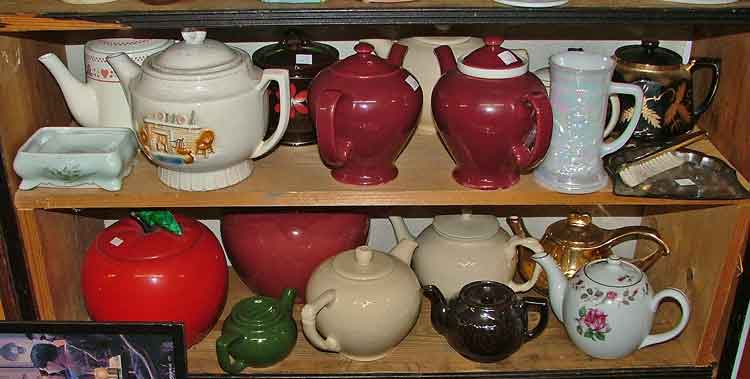 These two shelves are just a very small selection of of the teapots available in our shop.Nearly every color and shape can be found – small to large. Besides using for tea, they make beautiful planters. Of course, they  would be a wonderful collection to add a bit of color and maybe even whimsy to your home. Stop by soon and browse the shop. Choose the ones you'd love to have. We'll be watchin' for ya!
(And in case you really don't know the teapot song, we thought we'd give you this little video. It'll make you smile on a chilly day like today!)