RESERVE YOUR SPOT NOW!!!!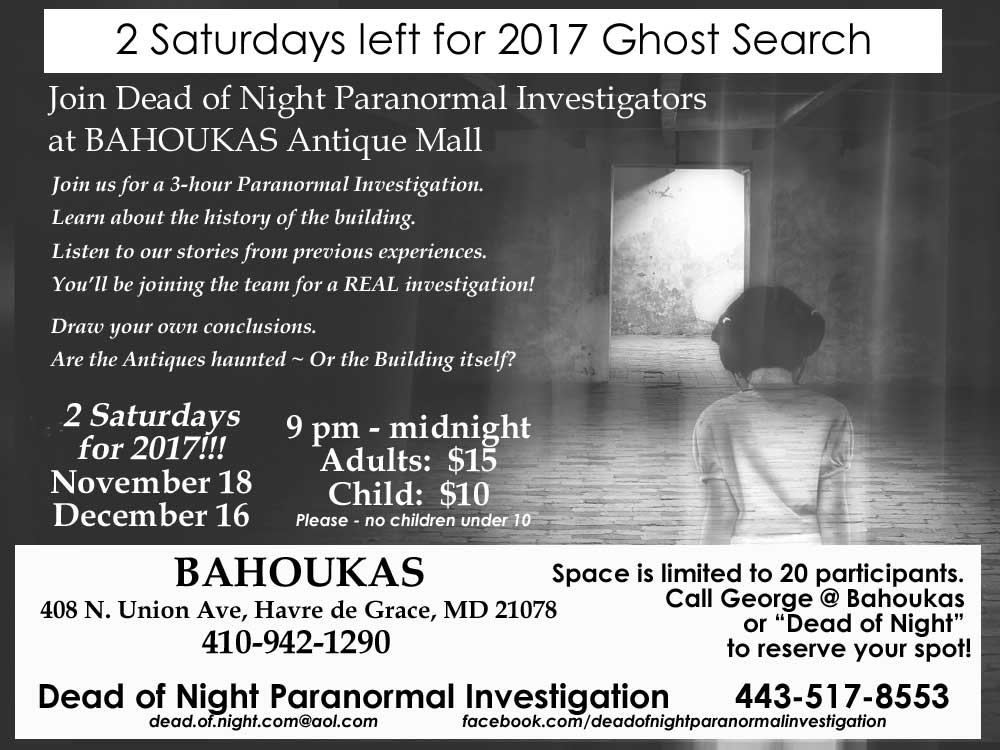 As you may already know, we've had the Dad of Night Paranormal Investigators at Bahoukas Antique Mall nearly once every month in 2017! It's been fun and exciting. Many have enjoyed learning how folks such as these practice their profession. We've also met a few new entities! We have two Saturdays remaining for 2017 – November 18 and December 16. Reserve your spot today for these remaining ghost searches. You'll also learn a bit of the building's history from George!
In the meantime, peruse other articles we've included in our blog posts. CLICK HERE!