Vintage Hand Saws
We have a variety of hand saws available in the store that can be sharpened and used or appreciated as a decorative item for a home or shop. (Yes, there are ice tongs in this photo – chuckle – you can read about them in an earlier post).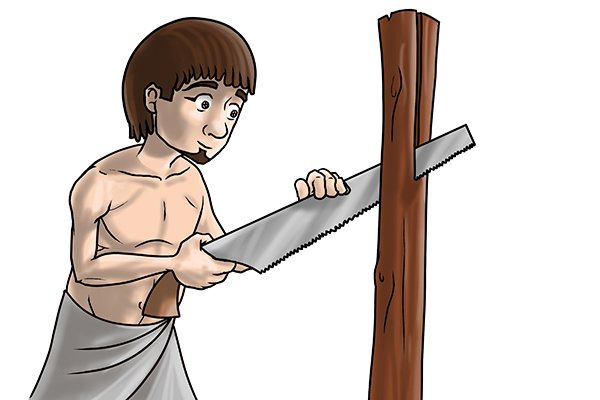 Paintings
… show saws in use as early as Egyptian times! These saws were made of copper and are depicted as a large blade with no handle.
From cutting trees to building homes…
The hand saw gave mankind the ability to keep warm, cook food, and build homes, barns, churches, and business structures. It's another tool that we take for granted but was key to our development. Of course, today we have all sorts of electric saws. But we could still build with the hand saw even if we lost 'the grid.'
Whether you're a prepper looking for a useful tool, someone who loves decorating with vintage tools, a collector, or a woodworker that appreciates the vintage tools, we invite you to stop in and see what we have. Of course, we'll be watchin' for ya!