We've not been able to find a lot about this piece – a German stoneware wine cask/dispenser in Cobalt blue and white. We did find a similar piece on an auction site. CLICK HERE to view it.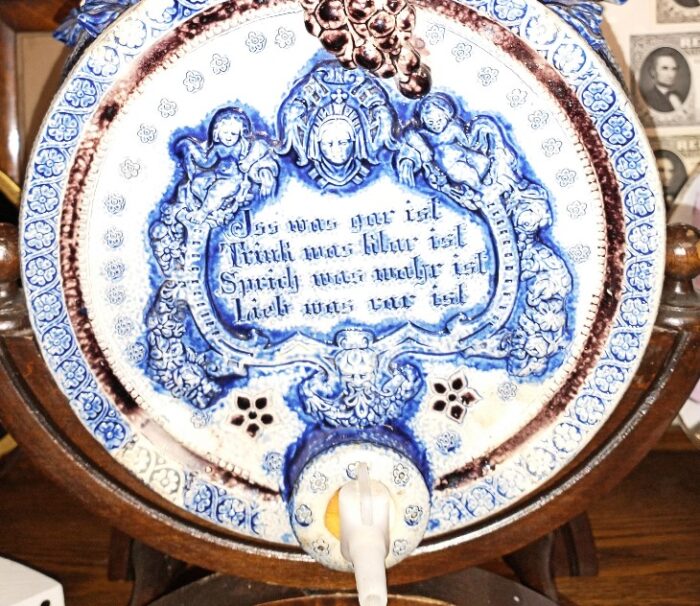 Thanks to Edel Patterson, owner of Edel's Bridal Shop here in Havre de Grace, we are able to give you the translation on this beautiful wine dispenser/cask.
In English, it translates as follows and is from Martin Luther: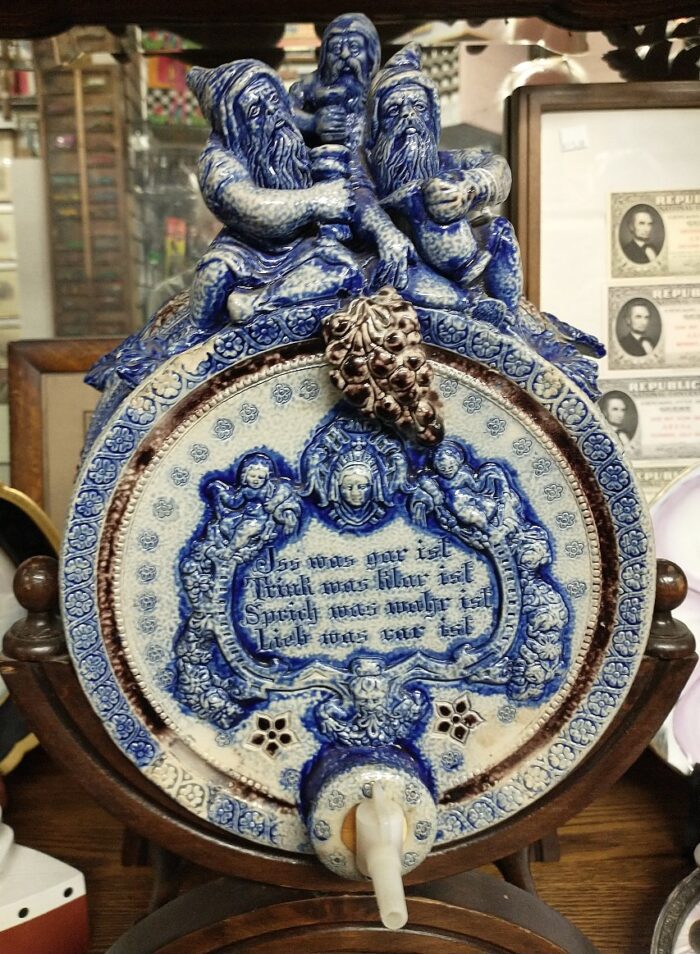 This piece recently arrived at Bahoukas and it's truly exquisite!
While we're discussing wine casks/dispensers, have you ever wondered who might have the World's Largest Wine Barrel?
World's Largest Wine Barrel
Well, wonder no more… within the cellars of the Heidelberg Castle in German, is the Heidelberg Tun:
Located in the cellars of the Heidelberg Castle is this mammoth wine barrel. Check out the size of the people around it and the stairway to the right that takes you up to the top landing. WOW!
Now that we've piqued your interest. Stop in and see the beautiful stoneware wine cask. And, of course, we're watchin' for ya!