Is there a doll you always wanted? We might have it!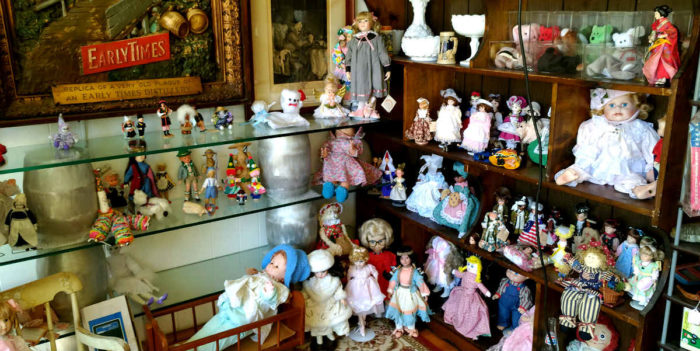 Check our front window. There's an amazing selection of dolls from small cloth dolls to beautiful baby dolls and everything in-between! They're in excellent condition and will surely delight a collector, or a young one whose eyes would light up with one or two of these beautiful dolls.
Above are wives of former presidents (l to r): Mrs. Barbara Bush, Mrs. Pat Nixon, Mrs. Jackie Kennedy, Mrs. Nancy Reagan, and Mrs. Rosalyn Carter. These dolls are beautiful. In addition, there's a lovely bride's doll. And the beanie babies are only a few of the collection we have acquired.
Stop in soon and take a peek. Surely there's a perfect doll for a very special person in your life! Yep, we'll be watchin' for ya!