We've got just what you need!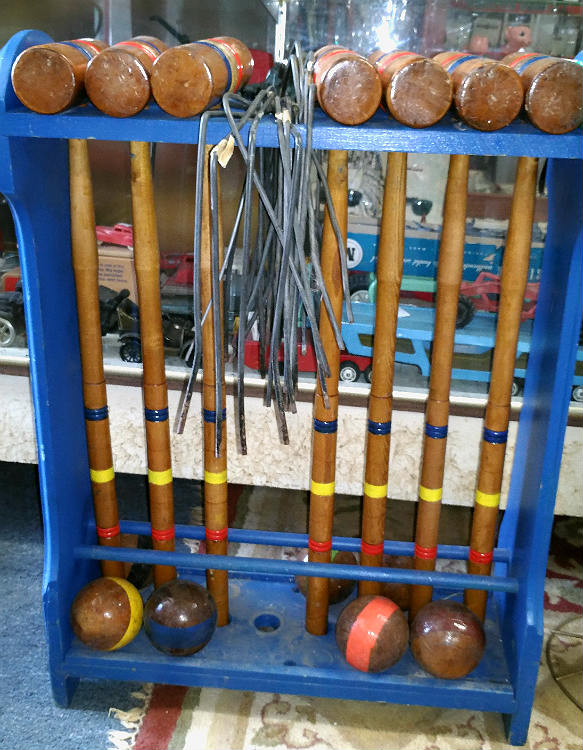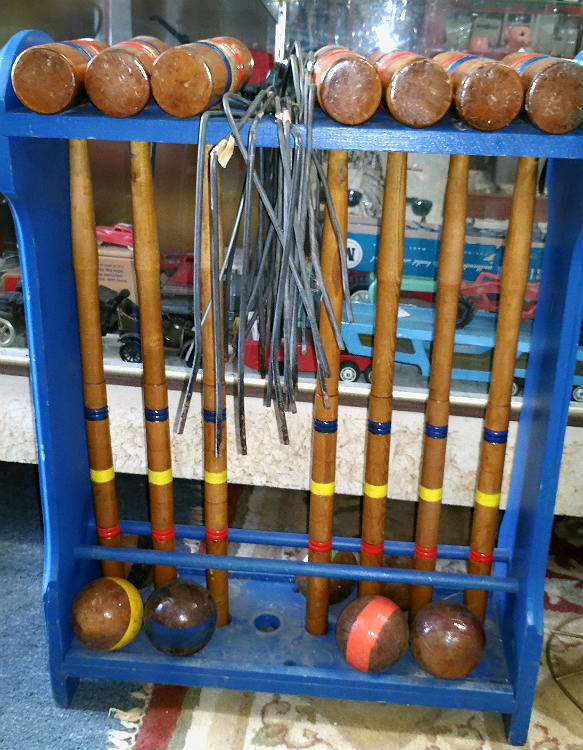 These sets are sturdy, older sets. This one with the blue stand is missing the two stakes. But a couple heavy dowels would probably work just fine.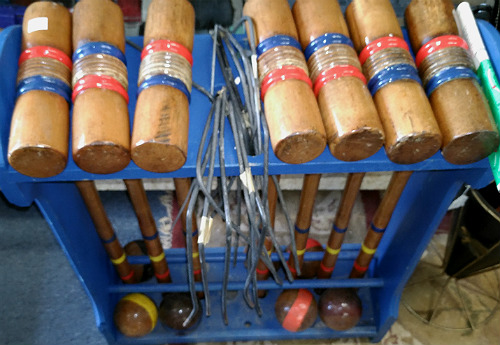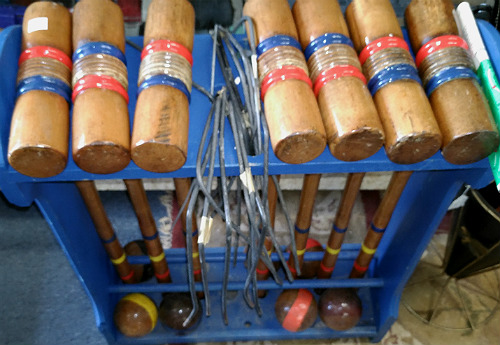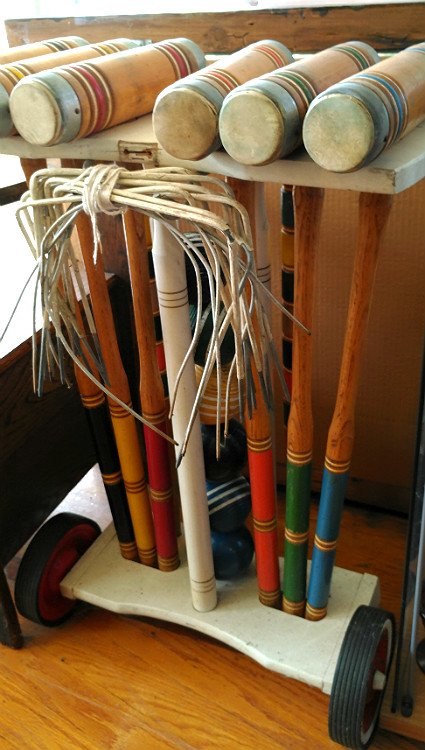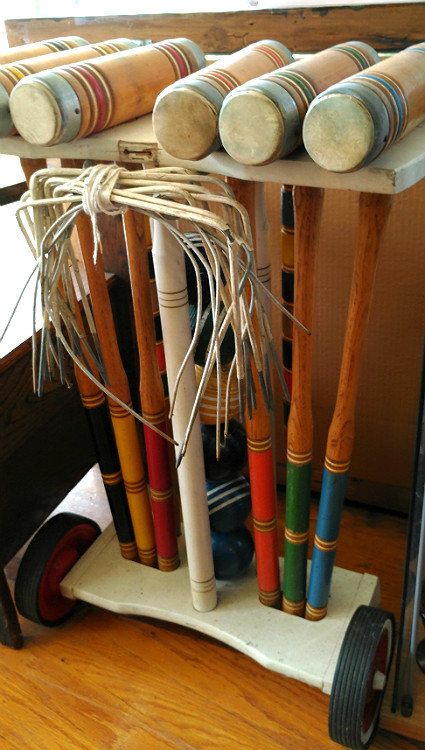 When was the last time you grabbed family and/or friends for a pleasant game in your own yard. Easy to set-up and just about everyone can play.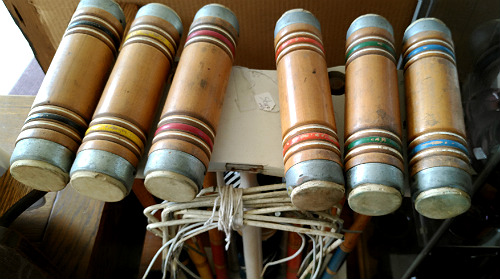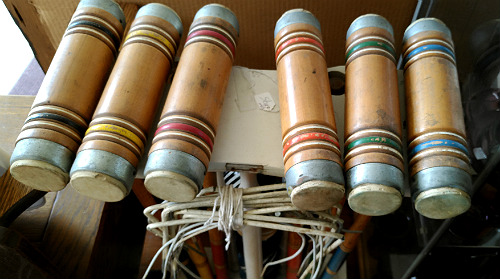 Maybe you don't remember how to play. Oh, no, that couldn't possibly be true!!! If so, we've included a video to explain the rules. Easy. Peasy.
So there you have it! We've found the rules – takes a whole 10 minutes and you're ready to play. Grab the kids or the family next door. Get outdoors for some great weather this weekend. And enjoy a game that will probably be good for a few laughs at the very least. Have fun.
And yes, we're at the shop. And we'll be watchin' for ya!