Do you still use fine china, stemware and napkins?
Sometimes we find it sad that in our fast-food lifestyle, everyone seems to be looking at their phones instead of the people that are with them. So every now and then we love to post a few collectibles in the hopes that you just might want to bring some of the old entertainment ways back to your lifestyle now and then. In this photo is a beautiful set of dishes by Haviland Limoges of France. This is their floral pattern. Imagine your delectable dinner being served on this beautiful collection.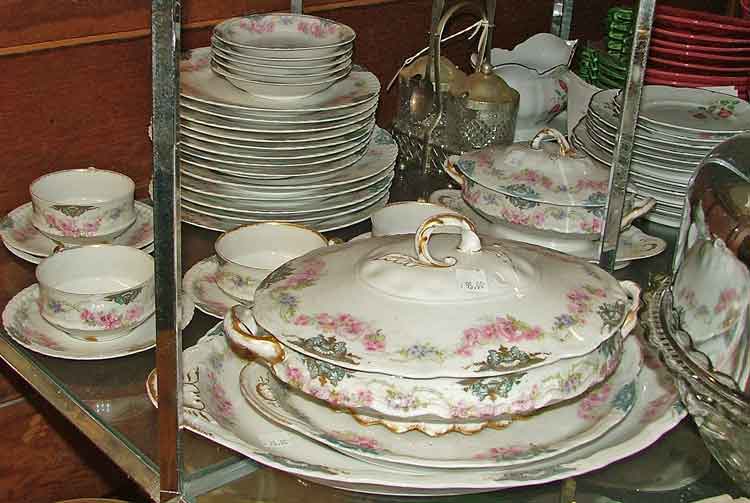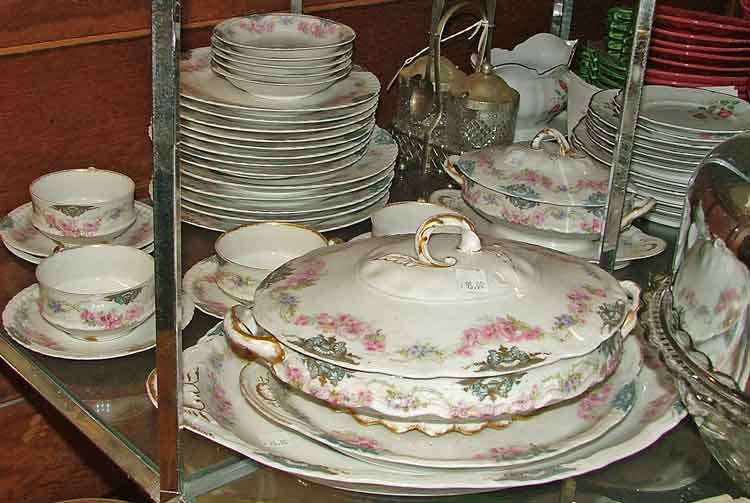 History

David Haviland was an American businessman from New York dealing with porcelain. While seeking out new business interests, he arrived in Limoges, France and by 1842, he was able to send his first shipment of Limoges porcelain to the United States. He was also key in adopting a new process by which to decorate porcelain pieces developed in 1873.

In 1890, David Haviland's son, Théodore Haviland, built a very large and prominent factory in Limoges and introduced a variety of new processes for firing and decorating porcelain pieces. The Haviland company has since been overseen by grandson William Haviland, and great-grandson Theodore Haviland II.

Present Day

Haviland & Co. is still operating as Haviland Company, though the facilities are now modernized and now sell silverware, crystal, and giftware in addition to porcelain.

from Wikipedia
We encourage you to stop in and see this beautiful collection. It is stunning. And, of course, we'll be watchin' for ya!