Or Maybe the Fuller Brush Salesman?
The Jewel Tea Company's Home Shopping Service began to phase out their home service in 1981. So many of you still remember the home delivery service.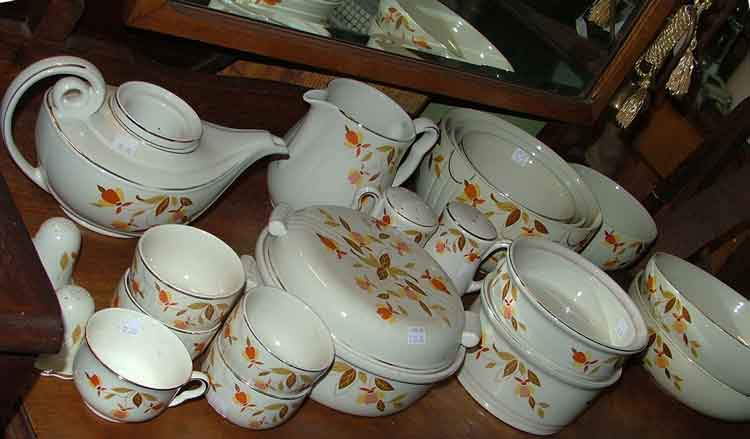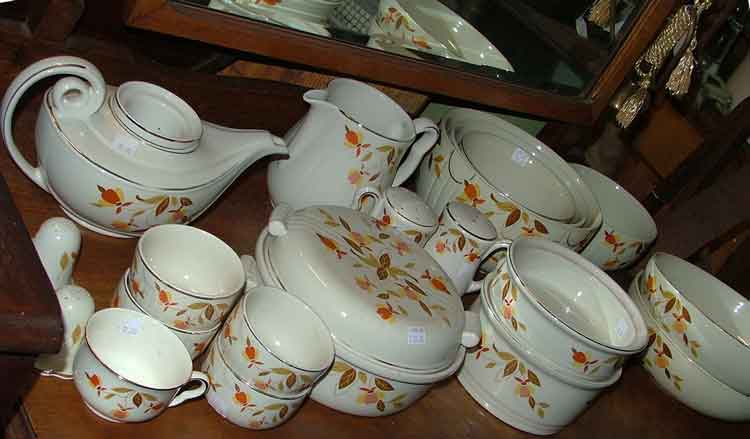 Autumn Leaf dinnerware often made its way into American homes through "The Jewel Man," a door-to-door salesman employed by the Jewel Tea Company of Chicago. This is where the collector's nickname "Jewel Tea" originated. New items were added to the collection through 1980, and the pattern has many fans today.    from TheSpruce.com
Called 'mobile stores' at the turn of the century (1900s) Jewel Tea set themselves a step above the competition by 'advancing the premium' rather than the customer receiving after so many purchases. The story goes something like this:
There were many tea companies at that time, and they all sold door-to-door, giving premium coupons with grocery purchases. When enough coupons had been saved, the customer had a choice of premium items offered. One day Mr. Ross knocked on the kitchen door of a prospective customer and had hardly stated his business when she grabbed a broom. He returned later that same day and learned that the lady had saved coupons for six months buying coffee and tea from a "wagon man" and had expected to get a rug with her coupons. However, the wagon man stopped coming around. Mr. Ross quickly offered her a premium to be left with her first order, to be paid out with a later trade.

from Chicagology.com 
Evidently the door-to-door salesman of the early 1900's brought products to folks who may not normally have considered their products.
"Direct Selling" was useful for introducing new types of goods or new brands and enabled manufacturers to keep their products from losing to the competition at department stores. The rise of door-to-door selling in the 1920's helped fuel the scientific homemaking movement, which provided housewives with labor-saving devices.  from Birth of a Salesman – the transformation of selling in America by Walter A. Friedman
Stop in to Bahoukas to see some of the Autumn Leaf pattern pieces that we have. Yep, we'll be watchin' for ya!