Entertaining Comes to Mind for This Gift-Giving Idea
Before Thanksgiving we mentioned some fine decorating ideas for  your holiday table. We were thinking white and gold.
But today we offer shades of Ruby Red.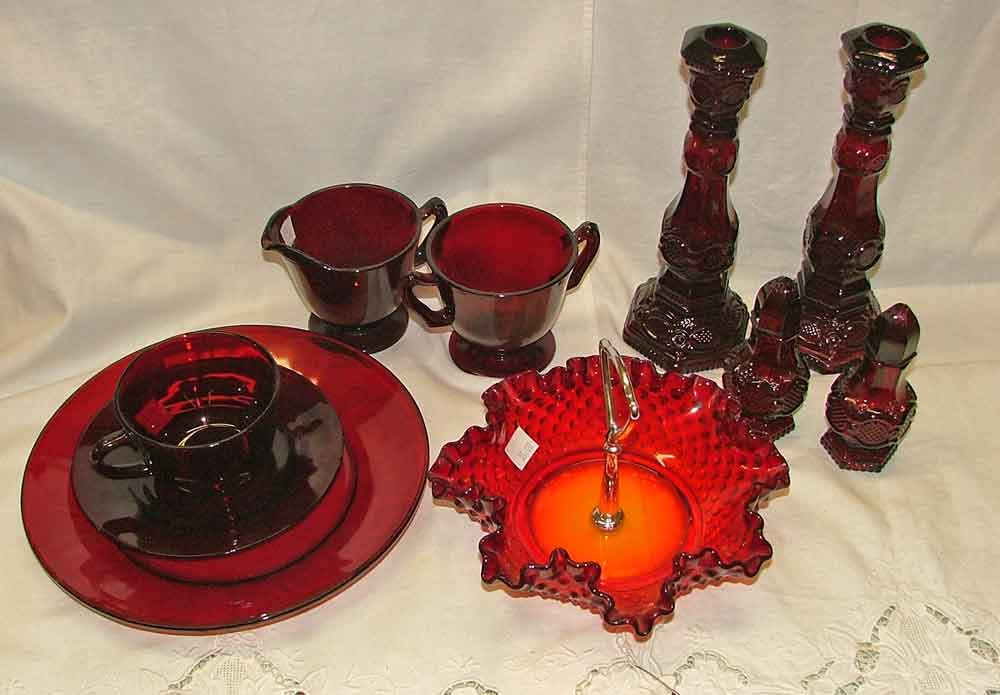 This sampling for festive holiday entertaining is a bit different from our white and gold that we posted earlier. Here we have Hobnail Ruby Glass place setting, candy dish, sugar and creamer, plus candlesticks and a salt & pepper set from the Avon Cape Cod Collection.
Entertaining should be fun and festive. Whether you're looking for an entire set or just a few pieces, we have some wonderful items for you to choose from. We encourage you to hurry in to Bahoukas Antique Mall and pick out a few pieces to add to your holiday dining table, buffet table and mantle. We'll be watchin' for ya!