Black Friday and Elvis!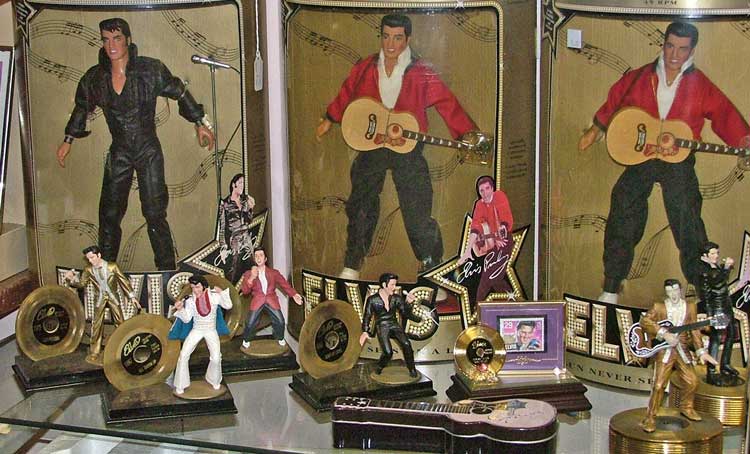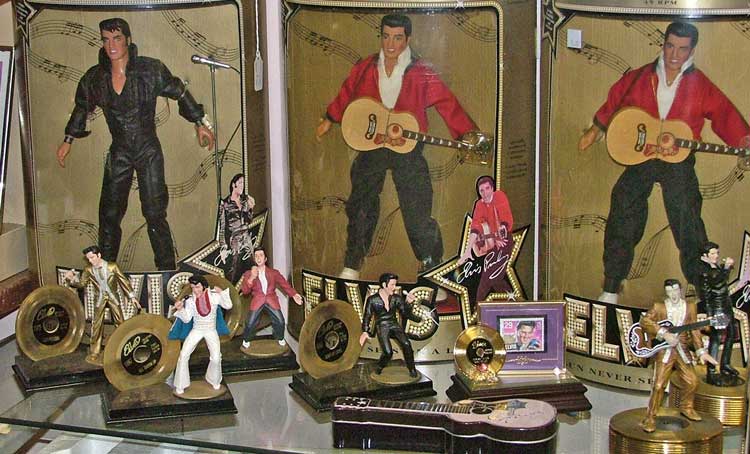 Rolling Stone magazine shared the following:
Elvis Presley was rock & roll's first real star, not to mention one of the most important cultural forces in history, a hip-shaking symbol of liberation for the staid America of the 1950s. A white Southerner singing blues laced with country, and country laced with gospel, he brought together American music from both sides of the color line and performed it with a natural sexuality that made him a teen idol and role model for generations of cool rebels. He was repeatedly dismissed as vulgar, incompetent, and a bad influence, but the force of his music and his image was no mere merchandising feat. Presley signaled to mainstream culture that it was time to let go. Four decades after his death, Presley's image and influence remain undiminished. While certainly other artists preceded him to the alter of rock & roll, he is indisputably The King.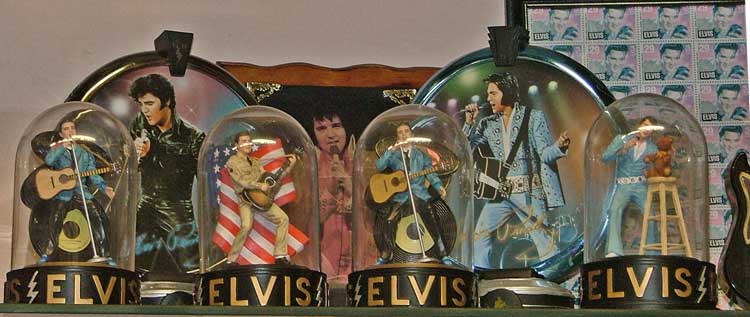 We have an entire section dedicated to ELVIS – THE KING including music wind-ups, Gold Records, Whiskey Decanters, telephone, collector plates & tins, AM Radio, dolls, figurines, stamps, puzzles, and shot glasses. If you loved ELVIS, or know someone who does, we can definitely help you find the perfect gift for your or their collection! Check out this awesome youtube video …. just in case you forgot how amazing ELVIS was!
Here are a few more photos of a small portion of our ELVIS COLLECTIBLES available at Bahoukas Antique Mall and Beer MuZeum. Stop by soon and pick up the perfect ELVIS collectible for you pleasure or to give as a gift this holiday. Don't forget – we'll be watchin' for ya!