Fisher-Price is a Favorite with Families
I'll bet there's not a person out there, of any generation, that doesn't recall a Fisher-Price toy in their lives. But did you know how the company got started? Here's a quote from the Fisher-Price website:
Once upon a time (back in 1930), Herm Fisher thought the world needed better toys. Toys that "appeal to the imagination, that do something new and surprising and funny."

So he joined forces with Irving Price and Helen Schelle (who didn't get her name in the logo. Sorry, Helen). Their first line of toys was called "16 hopefuls," and included a couple of darling ducks.

Since then, Fisher-Price has kept the original vision of those founders in mind. Along the way, we introduced what's now known as baby gear – all the stuff that makes baby showers worth having, and adds comfort, security, and convenience to the lives of new parents and babies.

We also remember what started it all—what would make Fisher, Price, and Schelle smile. So our goal is to keep enriching the lives of young families. To help parents soothe newborns to sleep. To encourage babies to make that next "I did it!" move. To see the wonder as toddlers discover the magic of play. To hear a preschooler imagine new worlds and explore everyday ones.

To keep bringing joy to generations.
Here at Bahoukas Antique Mall we have a wonderful collection of Fisher-Price Toys that just might delight another youngster for the holidays – or add to someone's collection. Do any of these bring back memories?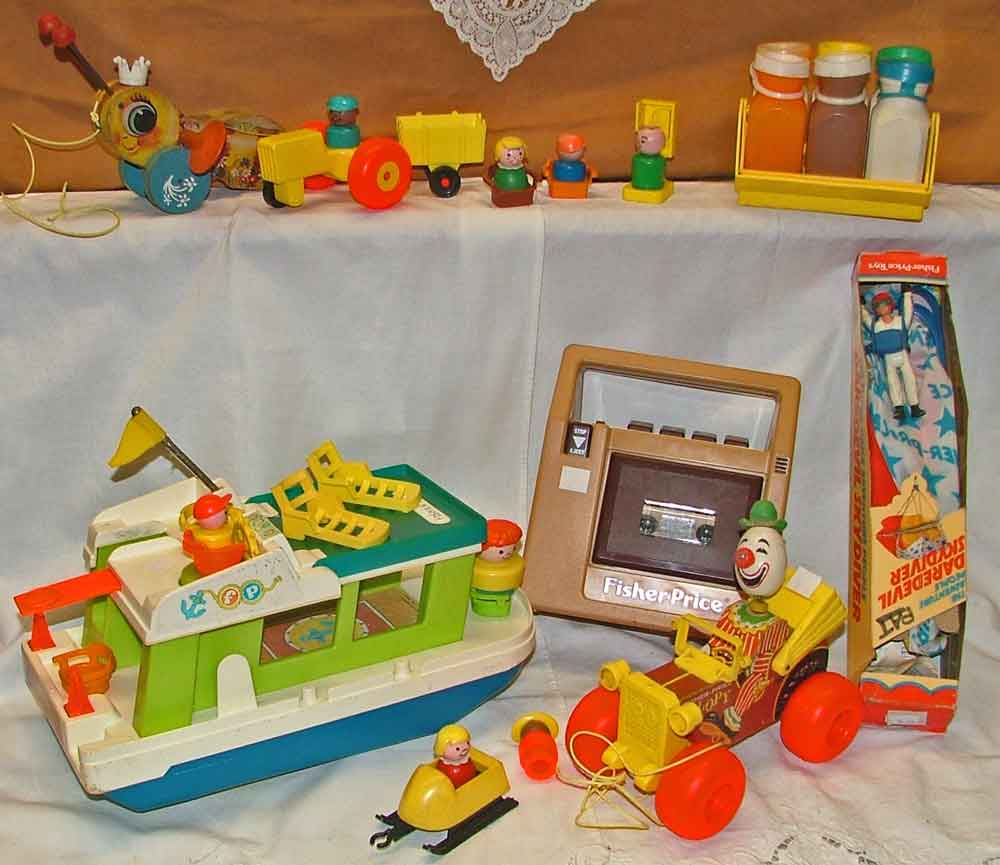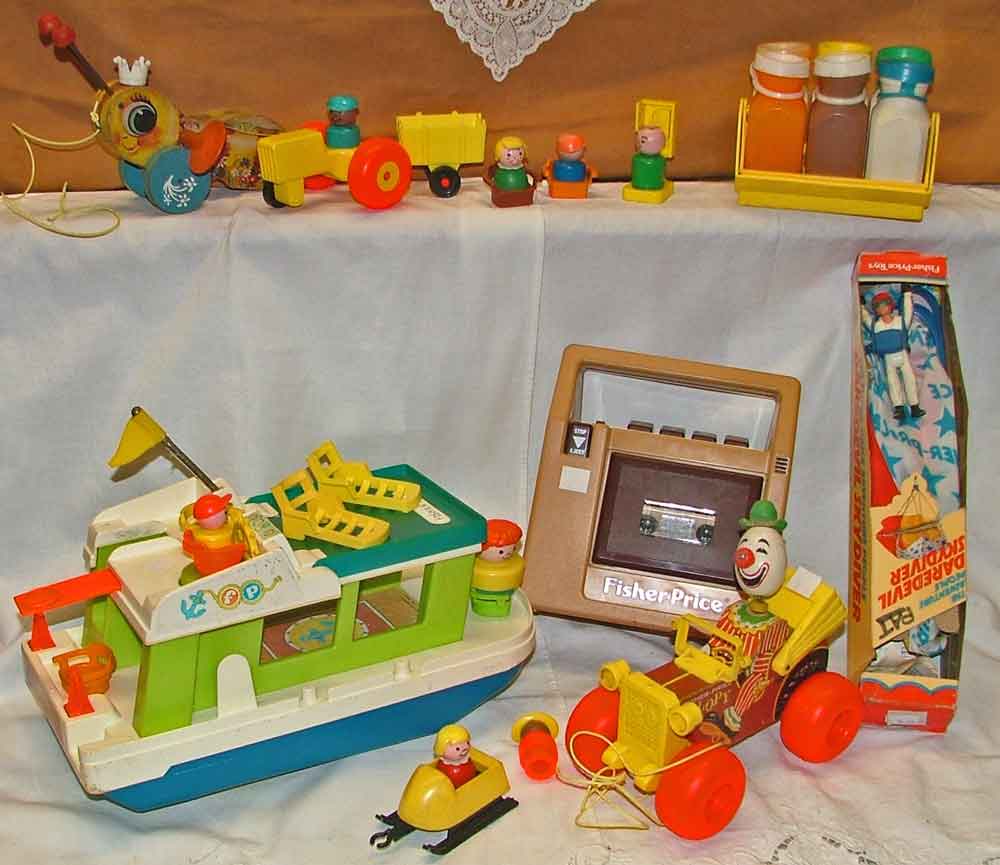 Among the items above are the Busy Bee, Tractor & Wagon, Assorted Little People, milk crate & bottles, a Party Boat, Cassette Player, and even a Daredevil Skydiver, plus a snowmobile with Little People, and the Clown Jalopy.
The Little People were first introduced in 1950. Here's a great post that shares their history. Do you remember any of these characters?
CLICK ON THIS LINK to learn more about the history of FISHER-PRICE TOYS. Then drop by Bahoukas … you know we'll be watchin' for ya!