… for a day of crazee weather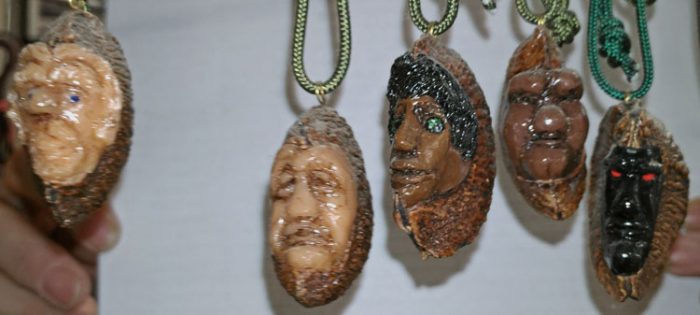 On a day of snow, sleet, ice and hopefully clearing late, it seems the perfect time to share these "Crazy Nutz" hand-carved necklaces. A local person has a relative from out of the area who meticulously carves these little faces.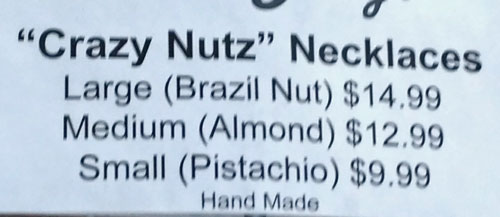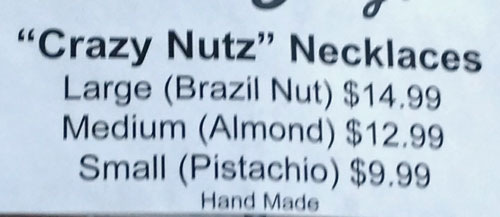 You have to admit that they are both funny and cute! And come on, be honest, can't you picture the guy sitting in front of a tv watching his favorite show while periodically glancing down to carve one of these faces.
Give us a call to see if we're in the shop today – Wed, Feb 20th. Then come on in and check these necklaces out. Truly unique. No two are exactly alike. They'd also be great on a key chain.
And yes, we'll be watchin' for ya!