Shaka Wave Mosaic
This mosaic is strong and joyful. A beautiful creation, one of many, by Barbara Wagner. She creates from both stained glass and broken pieces of china. She is self-taught and amazingly talented.
The link in the quote above also has a fun video describing the 'history' of the shaka wave with a good deal of humor! Having a daughter who now lives in Hawaii with her family, Barbara has had a wonderful opportunity to experience the goodwill of the islands.
Art & Antique Shops
It's really wonderful to see the many ways that antiques and collectibles can be recycled/upcycled with the amazing creativity of crafters and artists. Barbara Wagner (yes, beautiful wife of George) has found her artistic side creating outstanding mosaics from broken pieces of china. So nothing goes to waste at Bahoukas.
In case you're curious. We found this easy-to-understand blog post explaining the difference between a stained glass and a mosaic glass piece. CLICK HERE to read it.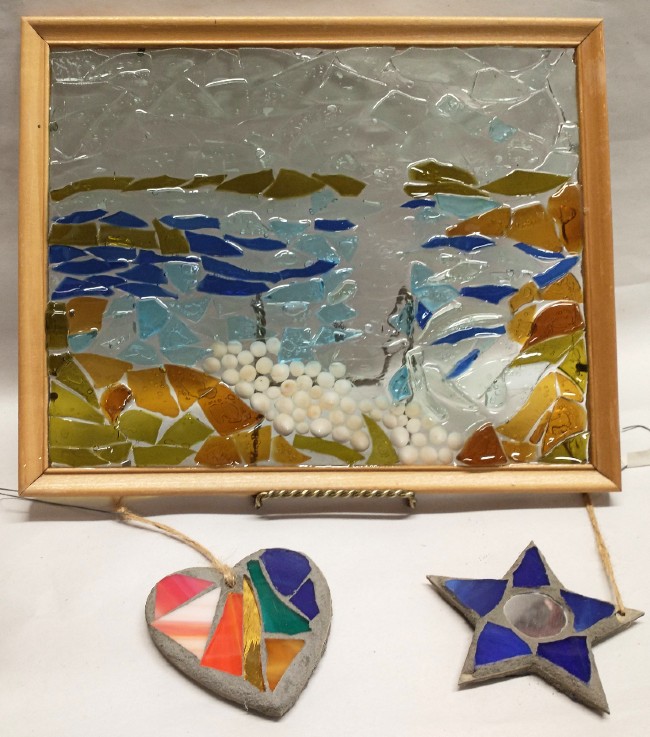 Tap Handle
A unique mosaic with colors of the Maryland Flag created by Barbara available at Bahoukas. This would make a perfect gift for that person who has their own beer on tap in their basement mancave or collects unusual beer taps.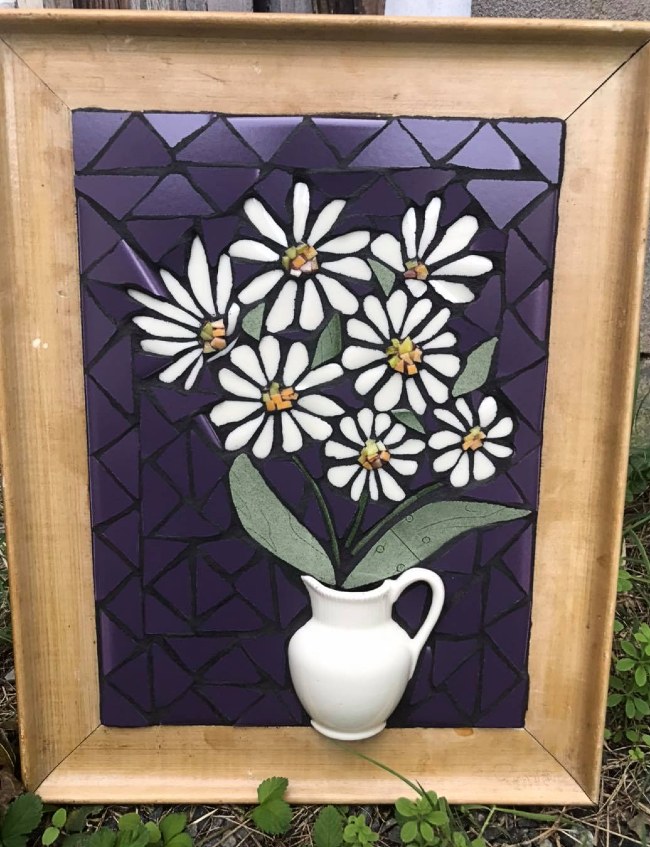 Daisies in a Vase
This is one of my favorites created by Barbara. I love the 3-D effect created by using 1/2 of a tiny vase.
Ready to Play Games?
These beautifully crafted mosaic game tables make a wonderful statement: you love games, you appreciate art, and you're ready to play! No matter your choice – checkers or chess – the beautiful mosaic games tables are a creation to be seen to be truly appreciated.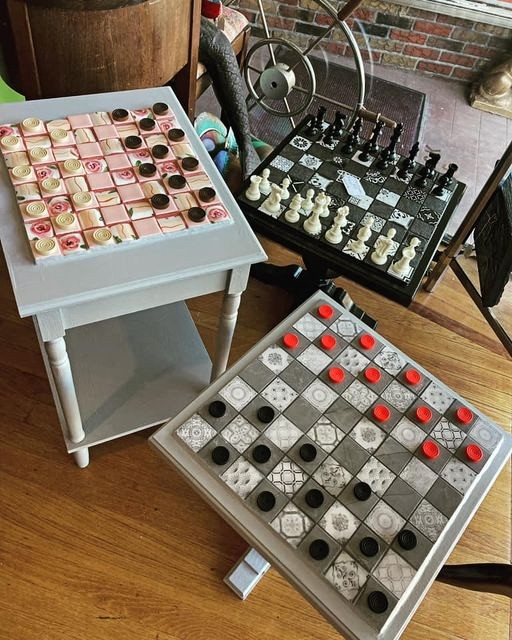 Stop by Bahoukas
View the amazing stained glass and broken china pieces mosaics created just in time for a perfect holiday gift.
Hurry! They probably won't be here long.
And yes, we're here and we're watchin' for ya!