Just in time for the Holidays!

Looking for a beautiful piece to add a bit of class to your holiday table?
We have a wonderful selection of serving pieces. Oh, you say they don't match what you have? Well, put on your creative decorating hat and use them as 'accent pieces' rather than 'matching pieces.'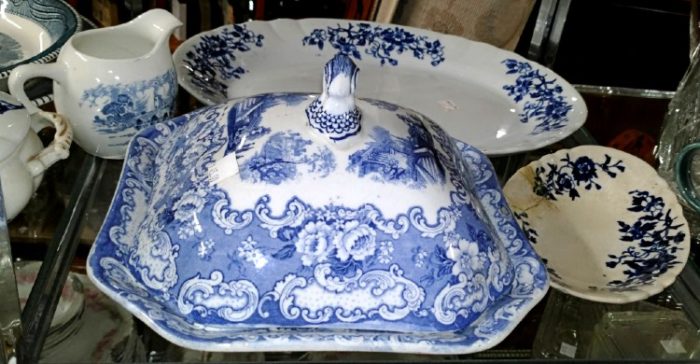 Upcycling is not only practical but can truly be beautiful.
When you find a perfect serving piece to accent your table and to show off that favorite side dish, you'll have the perfect match!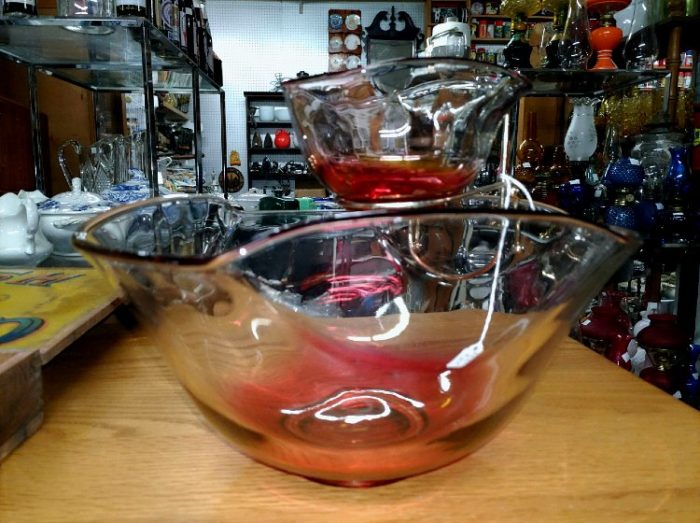 This lovely glass serving dish will add a bit of color to your buffet table and has just a touch of holiday hue!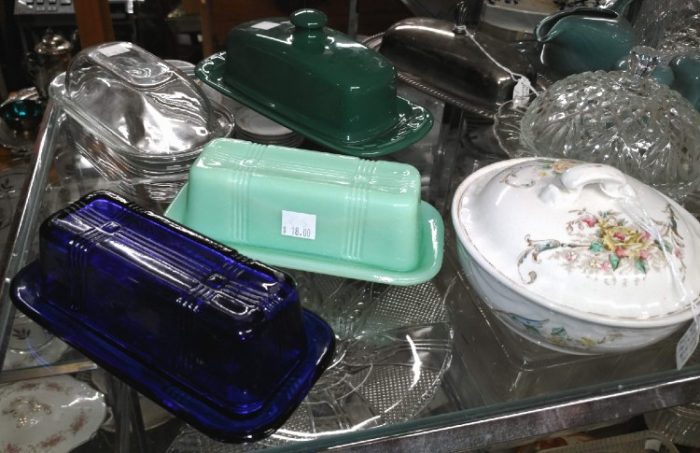 Beautiful covered butter dishes are so much nicer than a plastic tub.
From simple lines to beautiful cut glass, we have a wonderful selection. Did you notice the beautiful small tureen? It's a gorgeous piece for serving that yummy side dish.
These are just a few of the beautiful pieces we have that will add a touch of color, class, and even conversation to your holiday meals. Stop in soon and pick out one or two for YOUR decorating.
In the meantime, you can be sure that we'll be here and we're watchin' for ya!