What do Little Sprout, Nestle's Toll House, and Wiley Coyote have in common?
Cookie jars!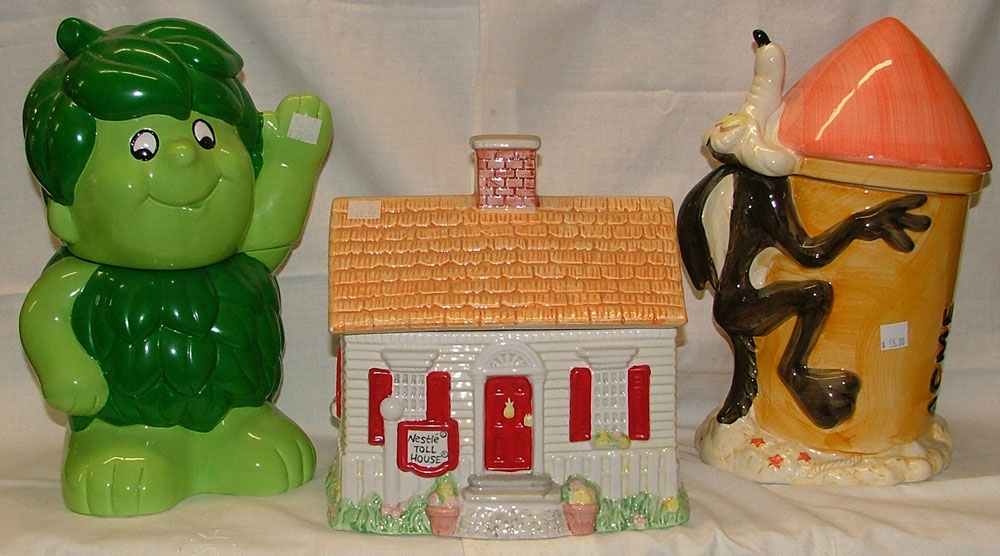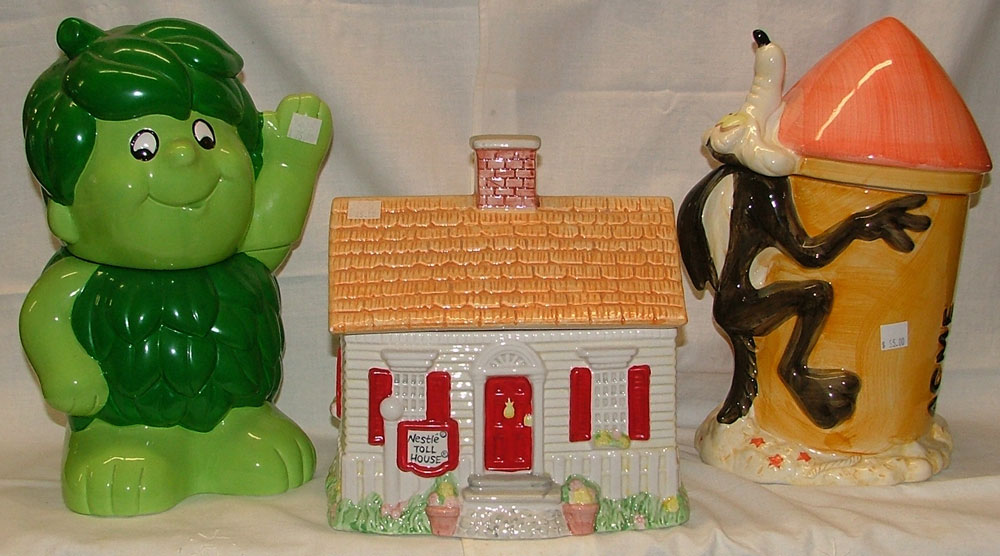 Artist Andy Warhol amassed a collection of 175 ceramic cookie jars. These were in a multitude of shapes and figures. Most were purchased at flea markets. Warhol's collection was featured in a prominent news magazine and sparked an interest in collecting cookie jars. When asked in the 1970s why he pursued the 1930s and 1940s jars, Warhol said simply, "They are time pieces." At an auction of his apartment's contents in 1987, Warhol's collection of cookie jars realized $250,000.

The Brush Pottery Company of Zanesville, Ohio is generally recognized as producing the first ceramic cookie jar.
__from Wikipedia
This comment about cookie jars used for advertising product is interesting:
 Early on, American companies would fill cookie jars with their product and sell the entire container. It was an easy and popular way to promote their brand and product.
The above quote comes from a great article from Antique Trader. Read it for 9 other interesting tips about the history of cookie jars.
Of course, here at Bahoukas Antique Mall we have wonderful collection of cookie jars. Come to think of it, they're just in time for our upcoming Easter and Spring celebrations. Brighten up your kitchen with a unique, collectible cookie jar. And yes, we'll be watching for ya!