Turtles and the Space Race
Did you know that 2 turtles actually were on voyages to the moon in September 1968? Check out this article on the ZOND 5.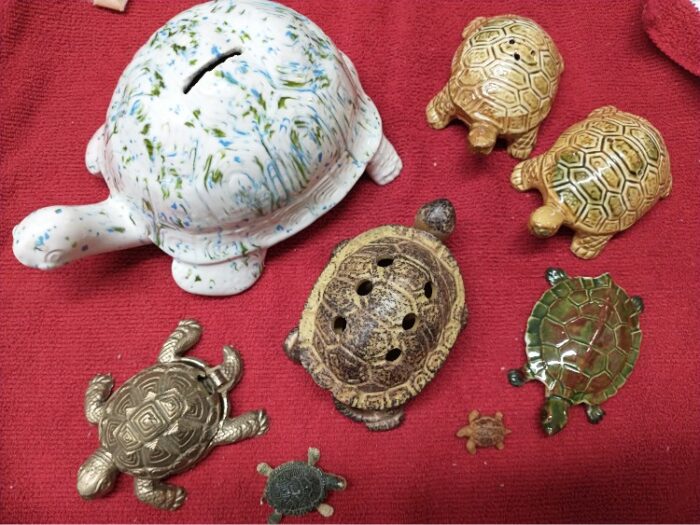 Longevity, Patience, Wisdom
These are just a few attributes given to turtles and their symbolism.
No matter what draws you to a turtle, you might want to visit and choose one of these little guys for your collection or to give as a gift. From a huge soup tureen (not necessarily for turtle soup!!!) to one so tiny you could carry it in your pocket, we have a few choices to delight the turtle-lover.
Stop in soon. For sure, we're here and we'll be watchin' for ya!