1950s Japanese Toys were a marvel!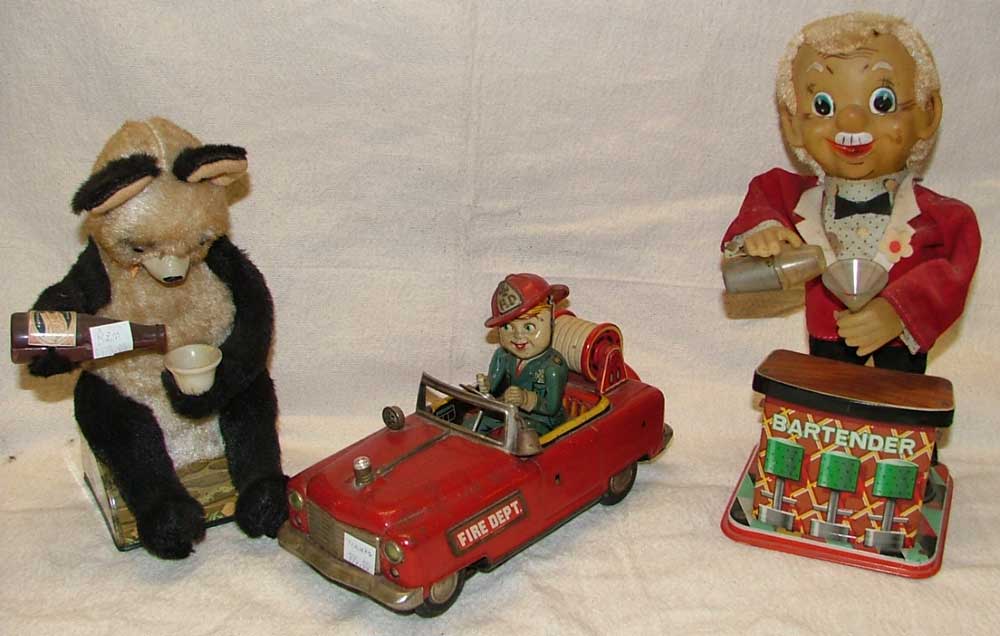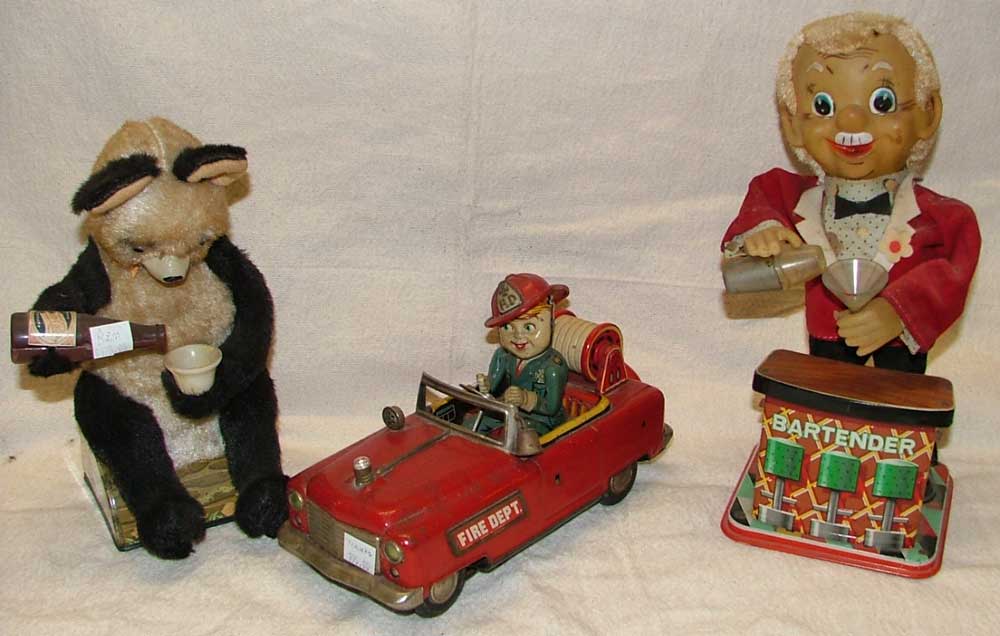 Every parent dreaded the 'batteries NOT included' especially if they forgot to put them in a gift for Christmas or a birthday! But 1950s battery operated Japanese Toys were extremely popular. Actually these toys were popular for young and old.
After opening its doors to the West during the Meiji period (1868 – 1912), Japan quickly transformed into an industrialized nation following in the footsteps of the industrial revolution that similarly drove much cultural change in America and Europe. Japan especially flourished during and after the period of the Great War (1914 – 1918), as Western production and exports of goods, including toys, came to a virtual standstill. During this Golden Era, Japanese toy manufacturers focused on creating unique toys for both the domestic and international markets, including the now-classic wind-up and battery-operated toys (then considered a novelty and break-through in toy technology).     from ardenanne.com
In the above photo we have a bear that pours soda and drinks it, fire  dept. 12 fire truck that lights up while bell dingles and the driver steers, and a bartender who pours and shakes the drink while smoke comes out his ears. Ha ha ha, definitely fun toys and especially entertaining back in the 50s.
These collectibles are available at Bahoukas Antique Mall in Havre de Grace, MD. Stop in and see them for yourself. We'll be watchin' for you!