Great Vintage Tools
Cobbler's Cast Iron Shoe Repair Stands


This set of cobbler's shoe repair stands would make a very interesting display in the right setting.
Sausage Press/Juice Press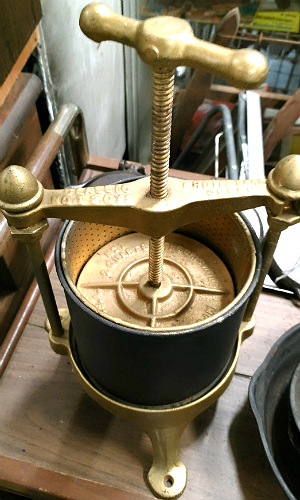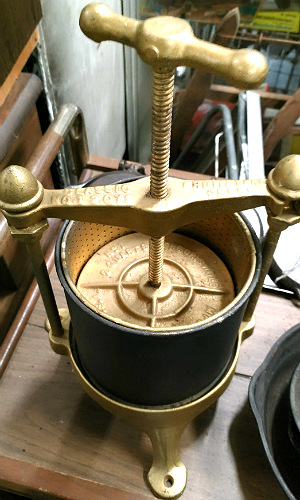 This press has been painted, but it's really beautiful!
A unique cigar press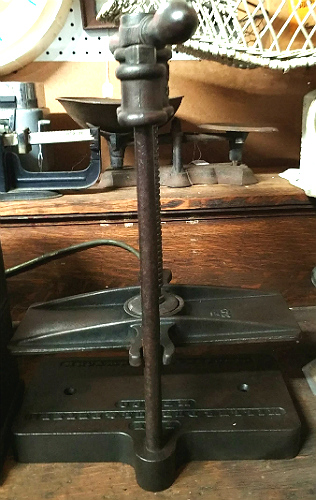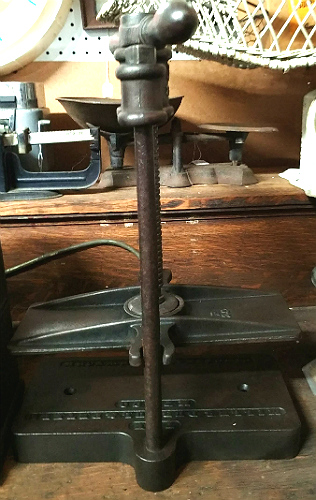 A small cast iron cigar press.
How's it Done?
Creating cigars, as you may know, is a process that takes months and even years. After our sweet tobacco leaves are primed from the fields, they are sorted, cured, fermented, sorted again, and bunched. It is here that we differ from the regular cigar and get into box-press. Once 'bunched', the filler is rolled in its binder; a standard cigar will be pressed into shape in a mold and this will be its final shape. The molds are stacked sometimes 25 high for an allotted time. The stacking allows for pressure to be distributed evenly. From here the cigar is trimmed and paired with its wrapper. Where box-pressing differs is the compression methods used to make the iconic square shape. Box-pressing is only ever done on a stronger leaf; a broadleaf wrapper is far too delicate to withstand the pressing process.

Standard Box-Pressing
This method is very similar to pressing your regular cigar. Once the screaming newborn stogie has its wrapper, it's snugly placed in its box, while multiple boxes are stacked and placed on a manually controlled press with just enough pressure to form a tight seal and avoid breakage.

from Famous-Smoke.com
So as you see, here at Bahoukas Antique Mall, you just never know what you'll find. Stop by soon and see these unique vintage tools for yourself. Great collectibles, unique items, and definitely conversation starters! Yep, we'll be watchin' for ya!