As we celebrate the running of the 142nd Preakness, we also honor another special date for a local business!
Joseph's Department Store in historic, downtown Havre de Grace celebrated their 80th year in business. As they prepared for their celebration, Bahoukas was lucky enough to get some awesome riding toys.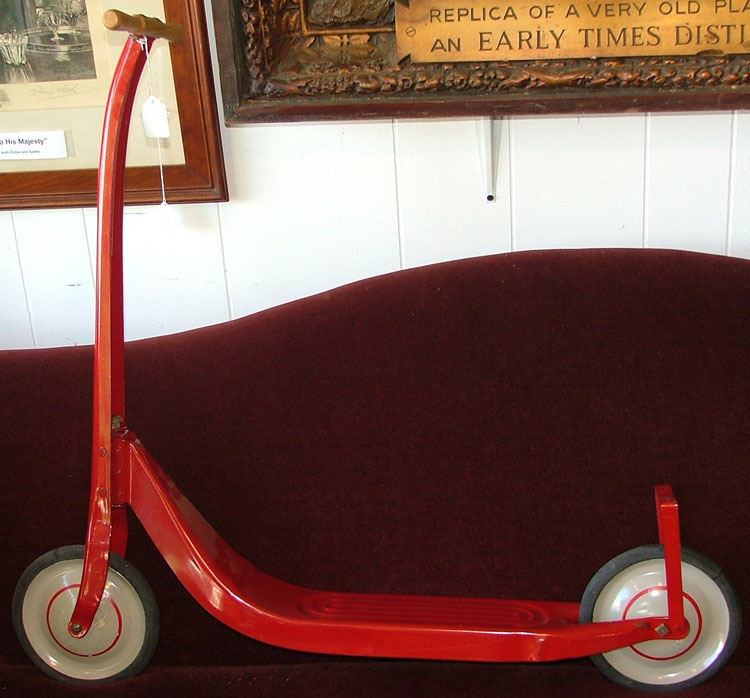 This beautiful red scooter is in wonderful condition, never used. It's from Radio Line and the 1950s.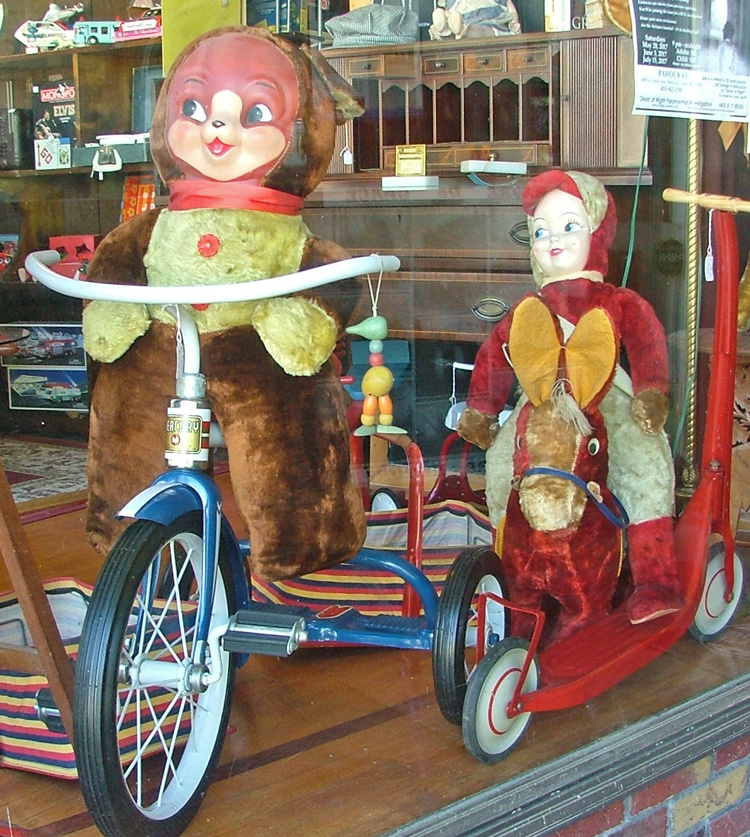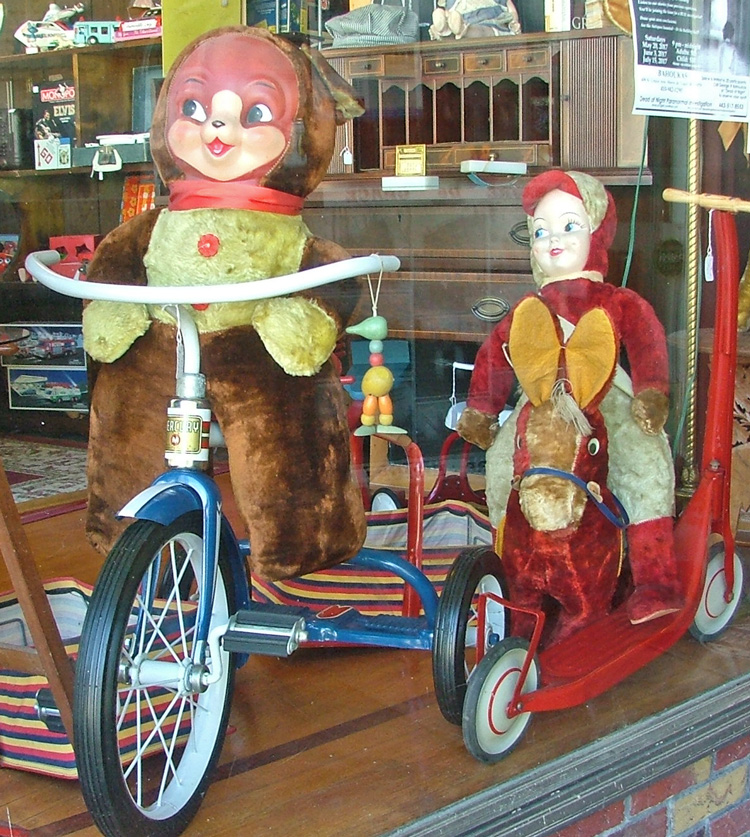 This Mercury blue tricycle by Murray is a 1950s collectible in excellent condition.
We showed you the stuffed horse and jockey in a previous post. But check the amazing
stuffed animal that sits on the tricycle, also in mint condition. You must know a  young
child who would absolutely LOVE either of these riding toys!