Beautiful and humorous!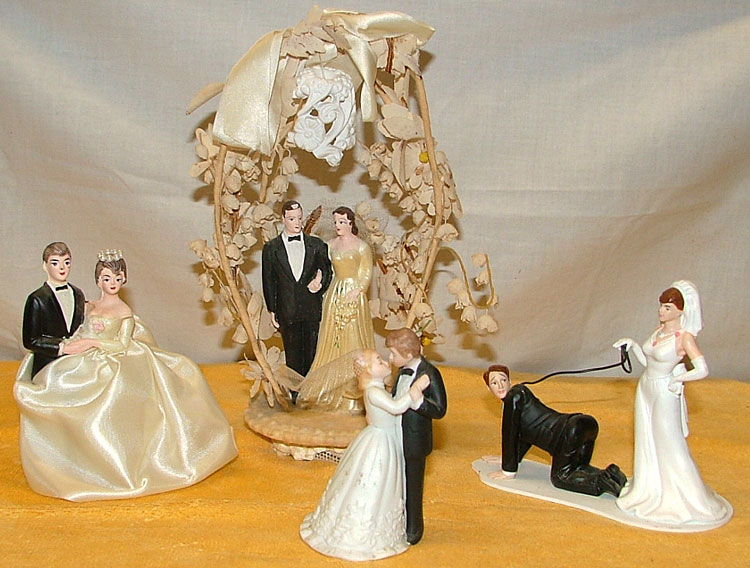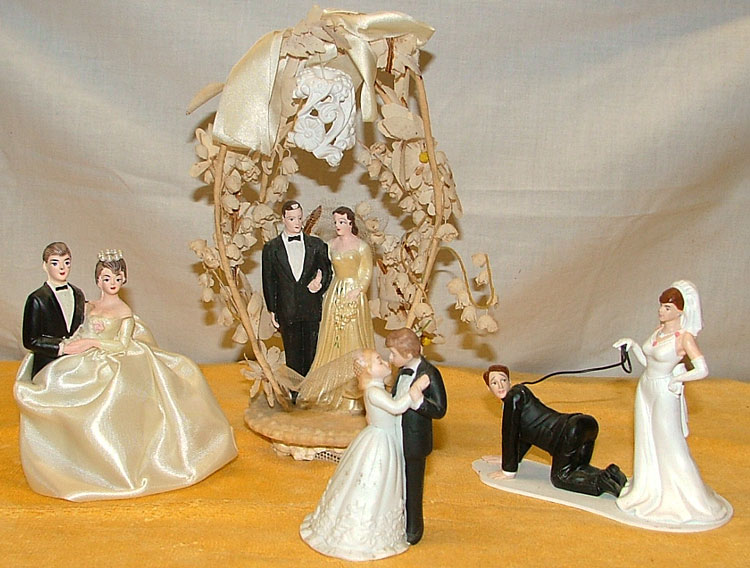 Brides, wedding planners, and wedding shower hosts are always looking for unique decorations. At Bahoukas Antique Mall we have some beautiful, and a few humorous, collectible wedding toppers. They make great toppers for wedding cakes, of course. But they can also be used in wedding shower decor!
Wondering what other ways you might use collectible wedding toppers. VISIT THIS PAGE on HGTV.com for some really fun ideas. ENJOY … then stop by and see if we have something that might work for your creative project. Yes, we WILL be watchin' for ya!