Medical items to add to your special collection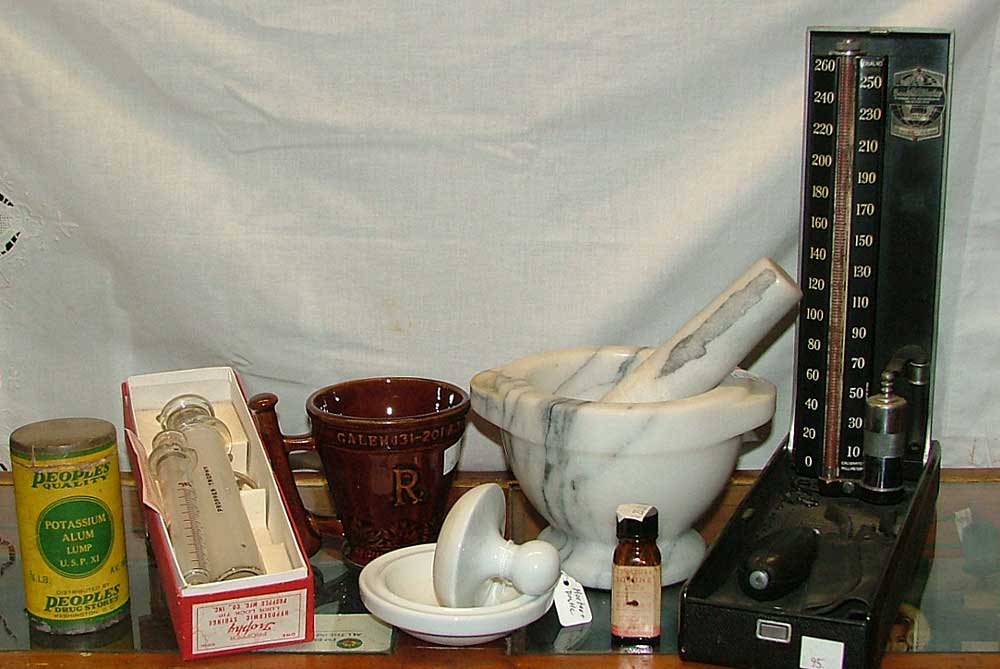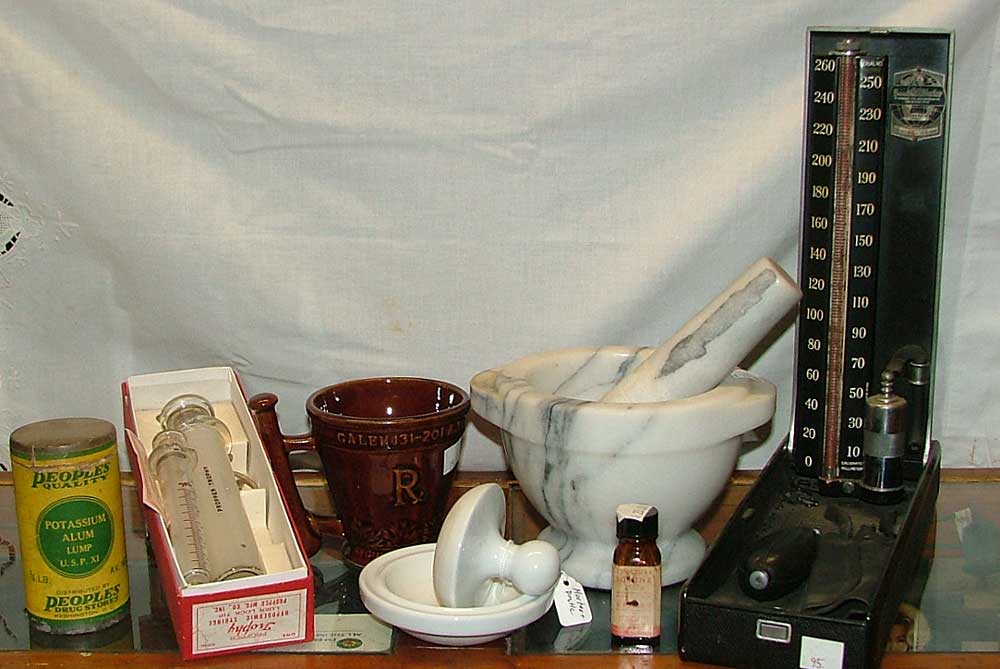 We do get some unusual items at Bahoukas Antique Mall. Above are a variety of medical collectibles. They include (l to r):
Peoples Quality Potassium Alum Lump from Peoples Drug Store
glass hypodermick syringe
a ceramic mug with Rx on it
Two varieties of mortar and pestle
a Tincture of Iodine bottle
and a Vintage BP Cuff
So if you're a collector of medical items, you might want one or all of these for your bookshelf or shadow box. Stop in soon and choose your favorites to complete your collection. Yep, we'll be watchin' for ya!