Tiny Collections
Sometimes we want to enjoy a collection that doesn't take up as much space as others. Today, we highlight 'tiny shoes.' We have a variety of them but the ice skates are… well…just too cute.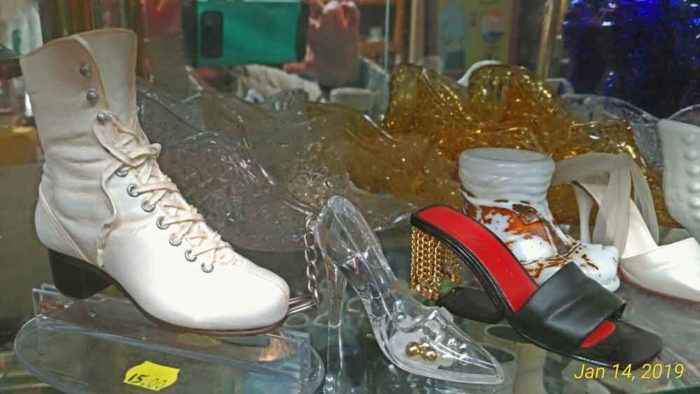 MIX & MATCH
Tiny collections can be a single focus – like the tiny shoes – or they can be a mix and match with a theme you choose. It's so much fun to be creative as you choose your theme and story about your tiny collections.
Ornaments?
Tiny collections can often be used in your holiday decor. Whether they're added to a wreath, used in a floral arrangement, or maybe even hung from the Christmas tree, tiny shoes can be fun. (Can't you picture the tiny ice skates in one of your holiday decorations?)
Need A Different Tiny Idea?
Maybe collecting tiny shoes isn't tickling your creativity. You'll just need to come in and browse our 9,000+ sq. ft. of our collection of collections and choose your favorite "tinies." There are dozens of themes and ideas just waiting to be discovered. As you think about the coming holidays, consider a couple of these tiny items to add to your decor. And yes, you can be sure, we're watchin' for ya!