No better way to enjoy the summer sand than with a bucket and a shovel!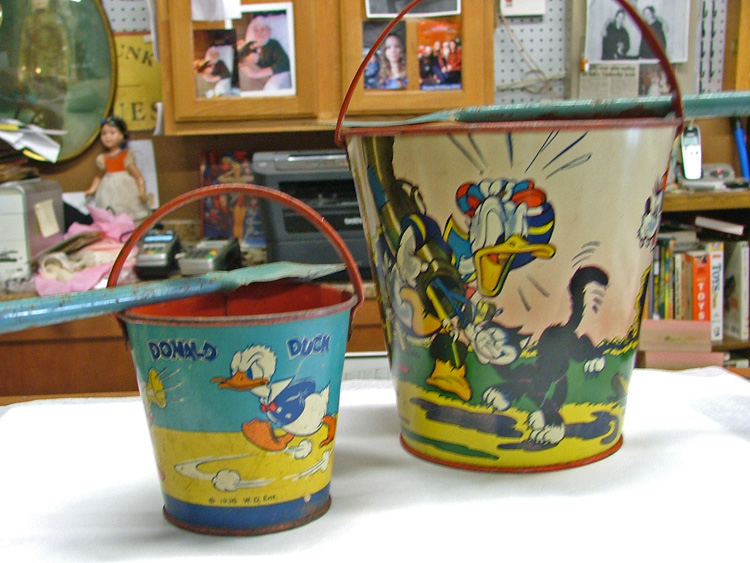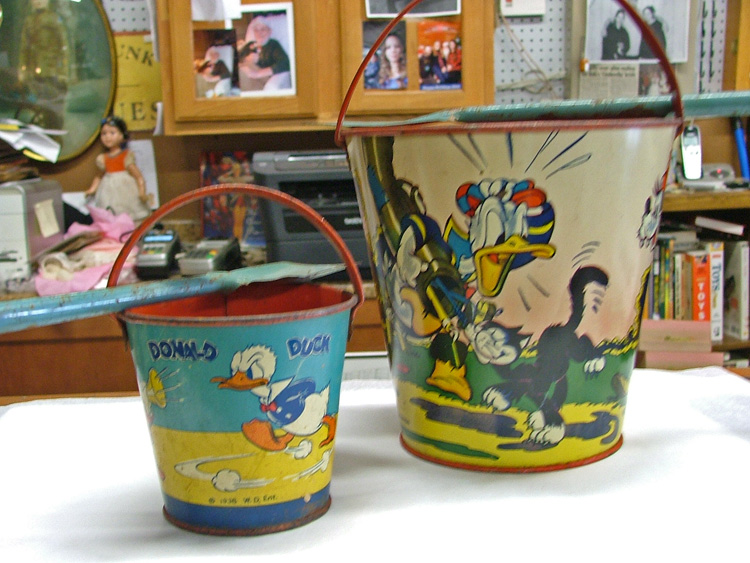 Whether it's your back yard sandbox, a little garden spot, or the sunny beach,
these cute and collectible, metal, Donald Duck, Disney-Character buckets and shovels
make a perfect toy. A little rust due to age, but otherwise in excellent condition.
A tiny one (maybe holds a couple cups) and a larger one – probably a quart size.
Made at the Ohio Art Company in Bryan, Ohio
These original items are from 1938.
Proudly made in the USA