Figural Bottle Openers Actually Have Rules!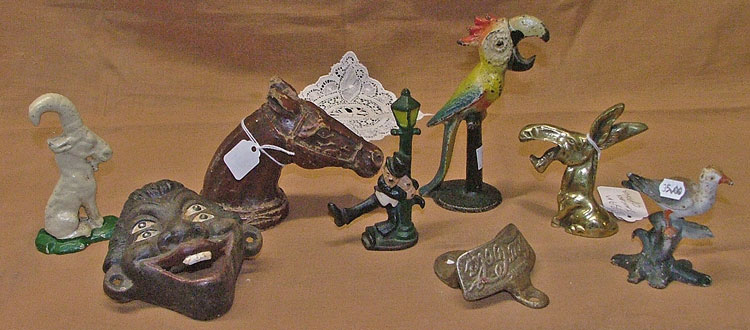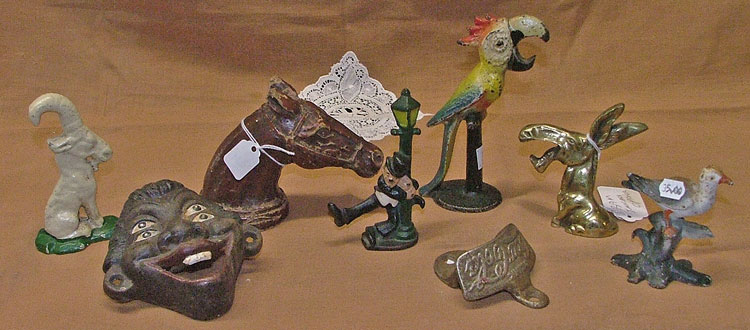 The above openers are from left to right: a reproduction cast iron goat and a 4-eyed, a 1940s Syroco horsehead, old cast iron drunk-on-a-pole, parrot and the seagull (on the right). A brass "donkey" and a Coca Cola wall mounted opener are included.
According to the site of the Figural Bottle Opener: they established the characteristics of these collectibles as follows:
At the first collector convention, members established the criteria for a figural bottle opener.

It must be a figure designed for the sole purpose of opening a bottle.

It must be three dimensional on both sides.

It must be free standing or wall mounted.

The part that actually lifts the bottle cap should be an integral part of the figure.

Some openers do not meet the last criterion, but have gained club acceptance because they were included in the original catalogues of well-known opener manufacturers. Most figural openers are made of painted cast iron or aluminum. The hook may be hidden in a piece of shrubbery or be part of a beak, tail or mouth.
Stop by and see this unique assortment of figural bottle openers. Of course, you'll have to browse a few of our hundred other collections. And you know we'll be watchin' for ya!