Wood, Cabinet, and Drawer Knobs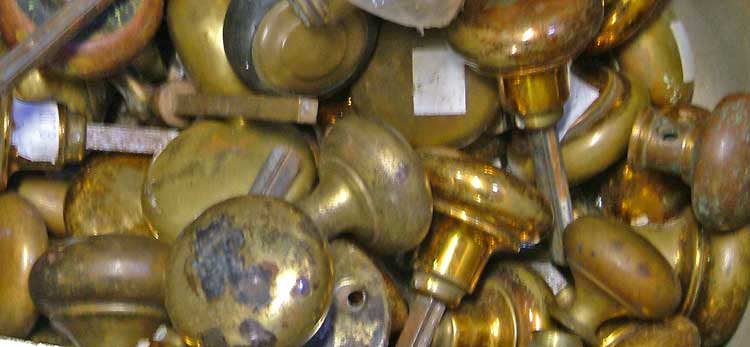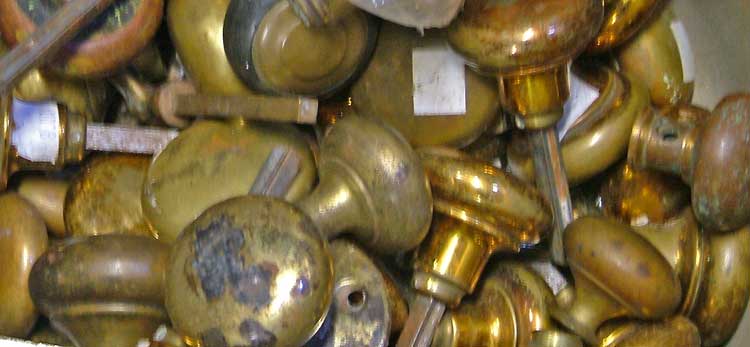 We've decided to share our WEDNESDAY BOXES, giving you a sneak peek into the many boxes of various and sundry items. Today's boxes include a variety of door knobs, draw and cabinet knobs.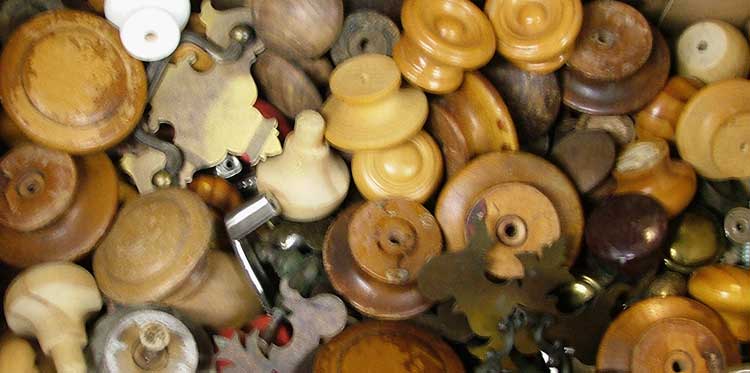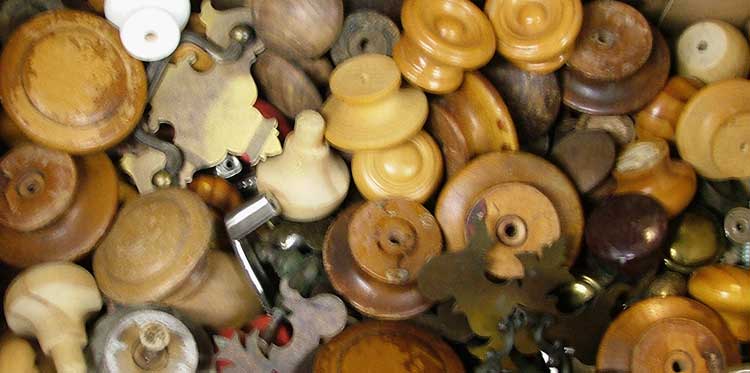 We have an interesting quote to share to help with the difference between these items, but to also encourage creativity!
Handles, Knobs and Pulls

Cabinet opening/closing hardware follows a simple set of terminology: "Handle" and "pull" generally refer to a hardware item with two mounting points (two screws attaching it to the surface). A knob typically refers to an item with one attachment point. The most common arrangement of kitchen cabinet hardware is to pair knobs with the cabinet doors and pulls with the drawers, but this is definitely not a hard and fast rule. Hardware with two attachment points is sometimes used with cabinet doors. Interestingly, "handle" is the term most often used to describe a piece of hardware with two attachment points when it's mounted on a cabinet door, whereas "pull" is the term that would be most commonly used to describe the very same item if it were attached to a drawer. from Rockler.com
If you're upcycling a piece of furniture, stop in and see if we have the knob or pull that would add the right touch to your chest of drawers, cabinet, or even a door! You'll discover real treasures in the boxes we have throughout the shop. Of course, we'll be watchin' for ya!