Linens Napkins, Tablecloths, Hankies and more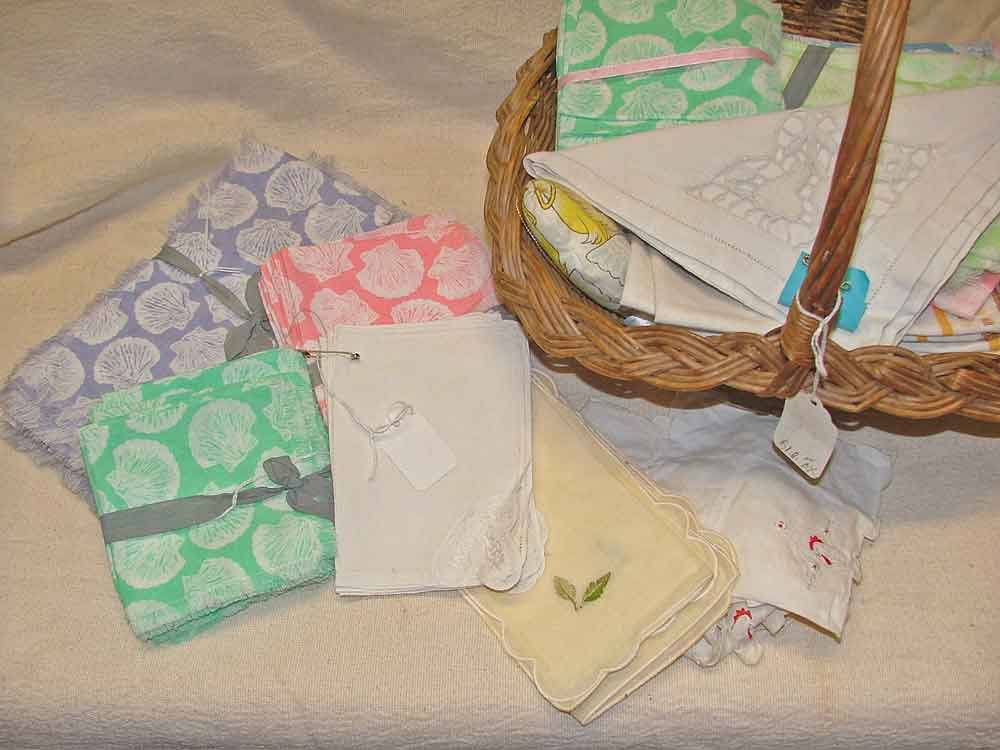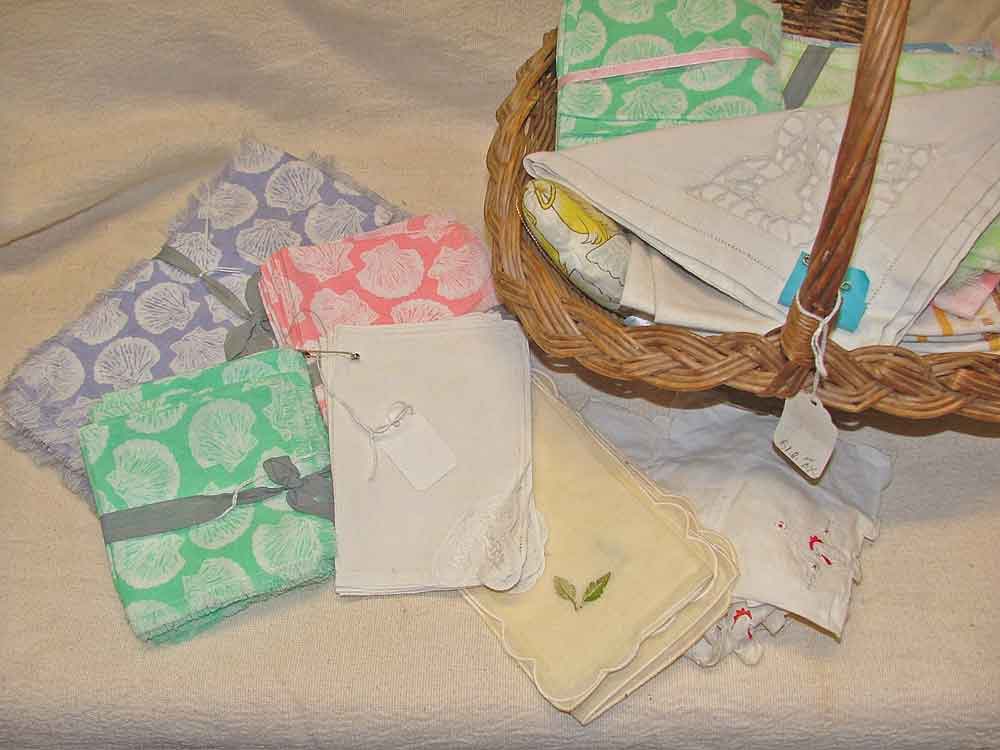 Vintage Linens are beautiful and often real artistry in their making. But, although we now use tissues instead of cloth hankies, there are some wonderful ways to use vintage linens in today's lifestyle. Check out this blog post: 15 Cute Ways to Repurpose Vintage Linens.
Here's a beautiful close up of the detail on some of the pieces available in our store.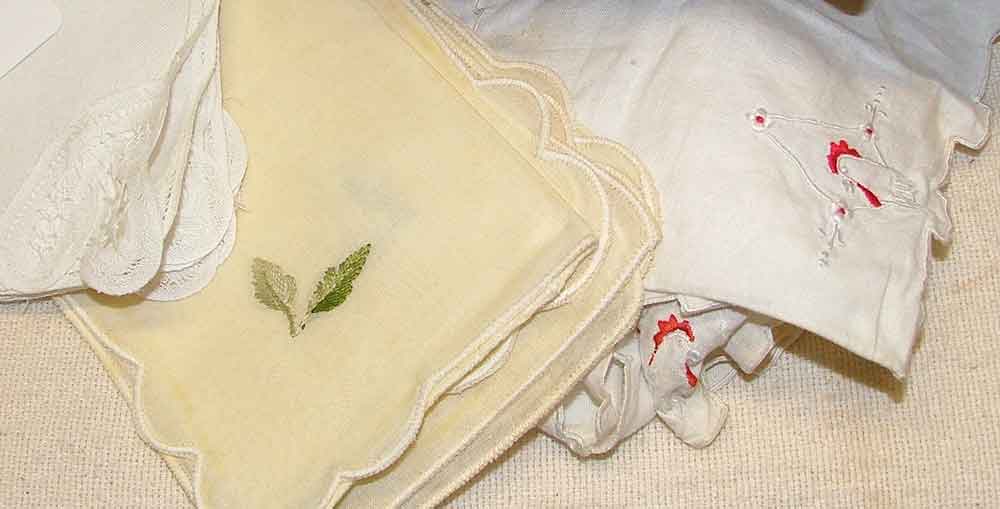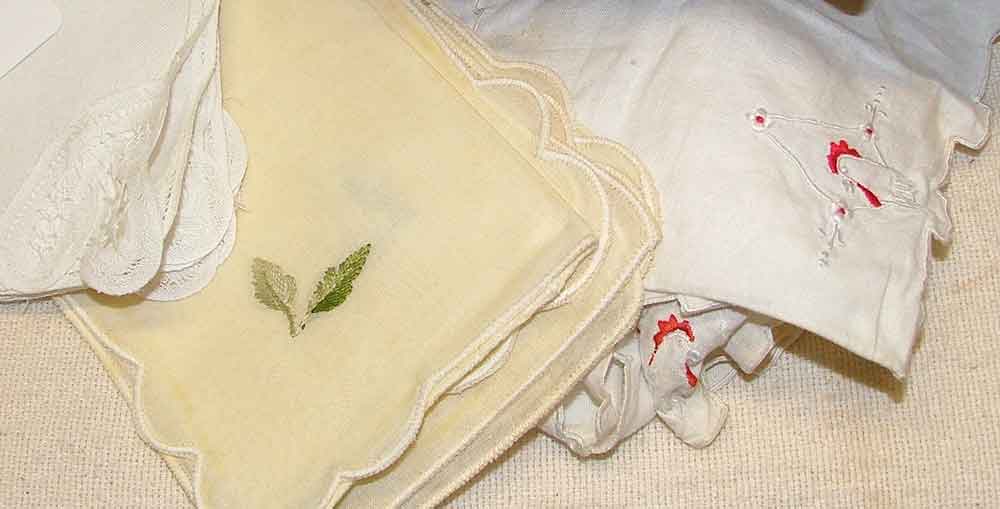 If you're wondering how to clean vintage linens, we have two links available, PART 1 and PART 2 from Dell's Daily Dish blog.
Stop in to Bahoukas Antique Mall and browse for the perfect vintage linens to use or to decorate with. Be sure to check out some of the awesome upcycled items created by Barbara of Green Joy!