From Civil War to WWII and more…
Collecting military items has always been an interest at Bahoukas. From Civil War photos to various headwear, lead and plastic toy soldiers to invalid feeders. Stop by and browse. Take a minute to chat with George.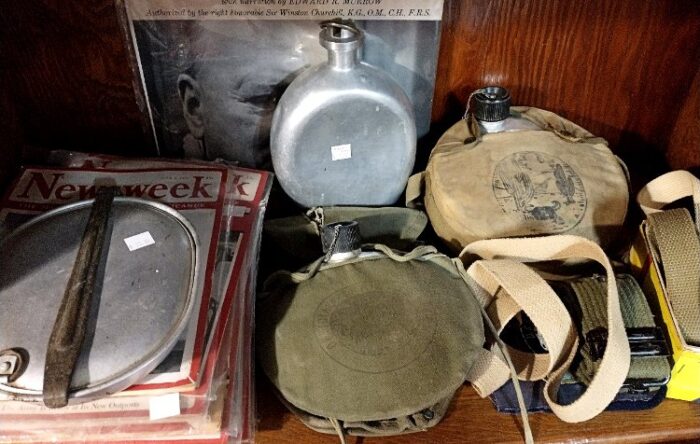 It's amazing the variety of items we have. Along with the above canteens, belts, etc., Bahoukas also has currency (including WWII Japanese currency), military books, military DUI, and patches. CLICK HERE for posts related to our military category.
Stop in soon. We're here… and we're watchin' for ya!