Nativities Are Collected Around the Globe
We have a few very collectible Nativity Scenes that include a 1950s Italian Set made up of 12 pieces, a Plastic Nativity from the 60s, an ornament light that can fit over a bulb on a tree from the 60s, a U.S. Zone – Germany set from the 40s in fair condition considering it's made with Papier-mâché figures. One of these just might make someone on your gift list very happy!
from Wikipedia:
Papier-mâché is a composite material consisting of paper pieces or pulp, sometimes reinforced with textiles, bound with an adhesive, such as glue, starch, or wallpaper paste.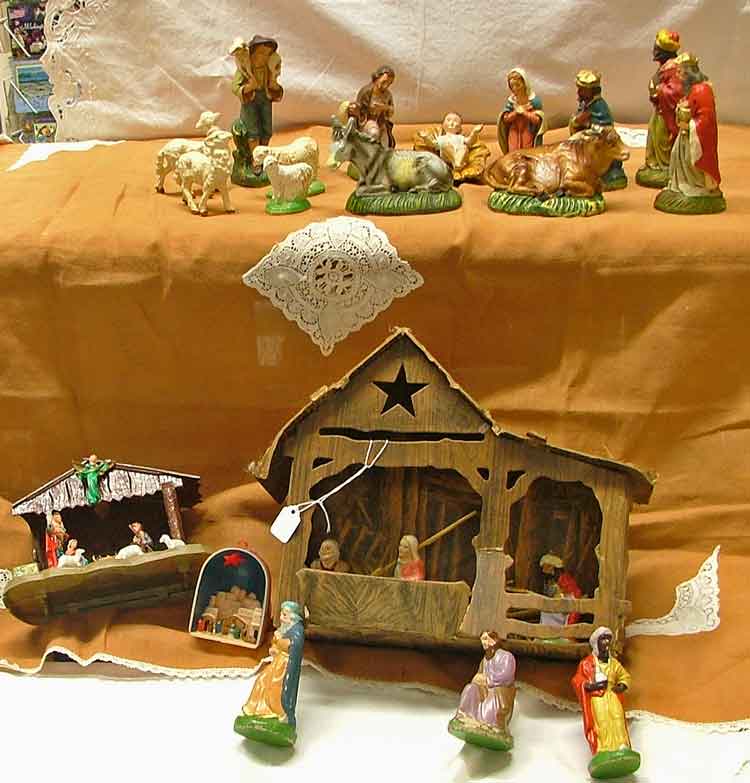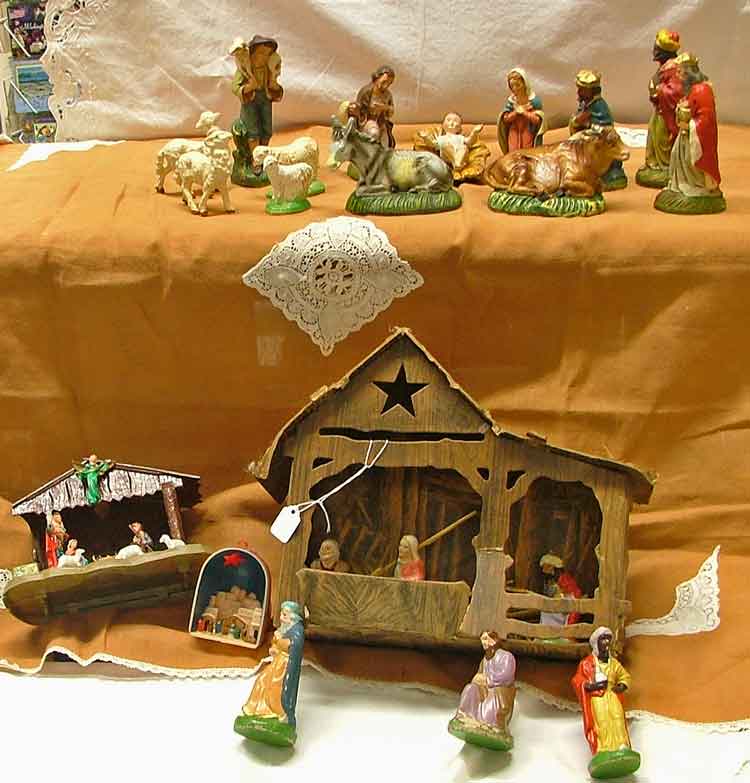 You already know that here at Bahoukas Antique Mall we have some mighty fine ideas to help you with your gift giving. Let us know what you're thinking about and we'll do our darndest to help you find it. Hurry in… we'll be watchin' for ya!