Print before we used computers, was a bit more tedious.
With the Chesapeake Printers Fair happening in Havre de Grace this Saturday, April 28, 2018, from 10 am until 3 pm, we thought you might enjoy a bit of background and some very collectible items available at Bahoukas Antique Mall.
To the left is a plate ready to print designed for a Bata Shoes advertisement.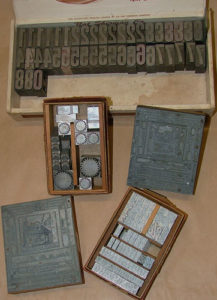 This photo includes a variety of typeset letters,
numbers, special characters, etc.
These printers drawers and shelves also make great shadow boxes.
Below is a video from 1959 teaching "How to Set Type". ENJOY and appreciate as you enjoy the Chesapeake Printers Fair.
And just to add a bit more interest. Along with typesetting, we have some beautiful fountain pens and an artist's pen set.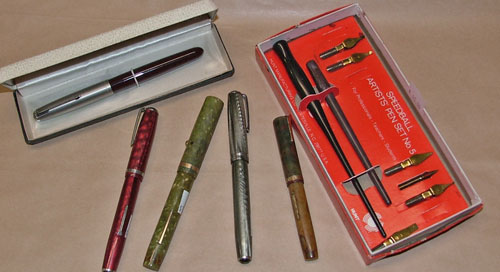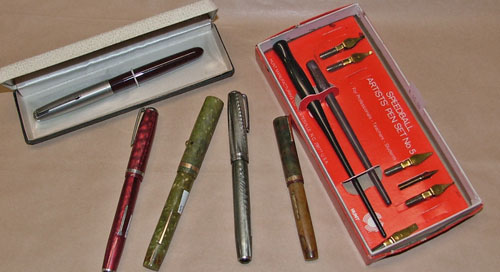 So, as you enjoy the Chesapeake Printers Fair and the Pyrex Fest both in historic downtown Havre de Grace from 10 am to 3 pm, be sure to stop by and see us at Bahoukas. Yep, we'll be watchin' for ya!