Just What IS A Toby Jug?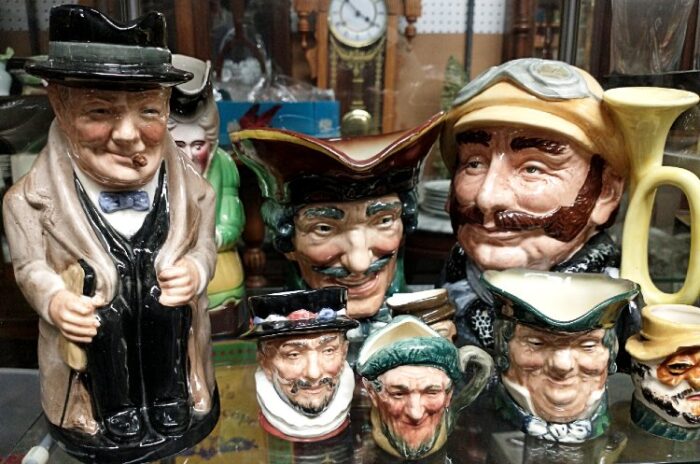 From the same source as above, we learn that there are Toby Jugs, Toby Mugs, and Toby Character Jugs.
Toby Jug or Philpot (Fillpot)
What's in a name?
There are competing theories for the origin of the name "Toby Jug". One is that it was named after the intoxicated, jovial character of Sir Toby Belch in Shakespeare's play Twelfth Night.  Another is that it was named after a notorious 18th-century Yorkshire drinker, Henry Elwes, who was known as "Toby Fillpot" (or Philpot), who was mentioned in an old English drinking song The Brown Jug, the popular verses of which were first published in 1761.

from Wikipedia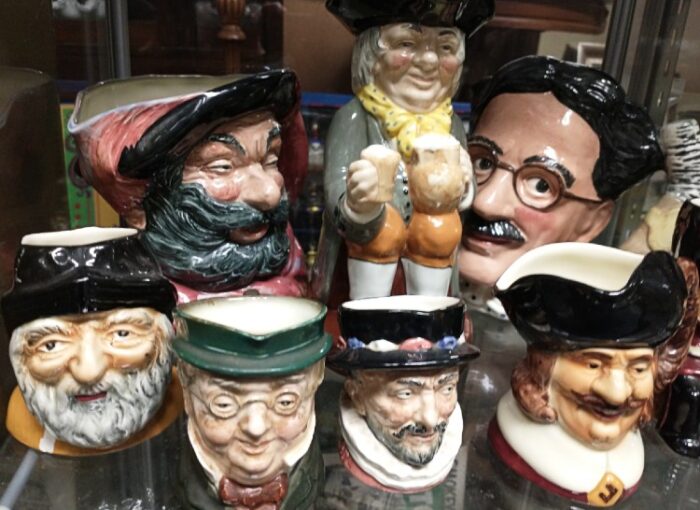 This fine collection just recently arrived at Bahoukas Antiques and Beer MuZeum. Now that you know 'more of the story,' you may want to add a couple to your own collections or gift as a gift.
The history of the Royal Doulton Company is intriguing in its own right. They manufactured ceramic sewage pipes, toilets, taps, and cast iron baths. But they later manufactured architectural stoneware. It's a most interesting company. Read more about Royal Doulton by clicking here.
Of course, with this knowledge, we encourage you to stop in and take a peek at this collection. And yes, we'll be watchin' for ya.