At Bahoukas, we have some wonderful decorating collectibles!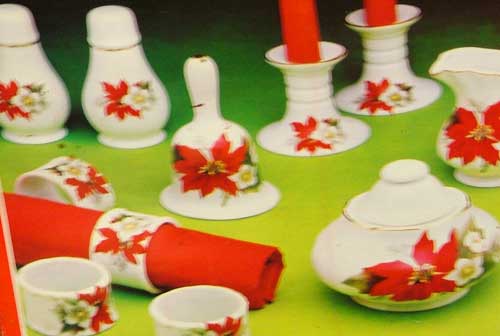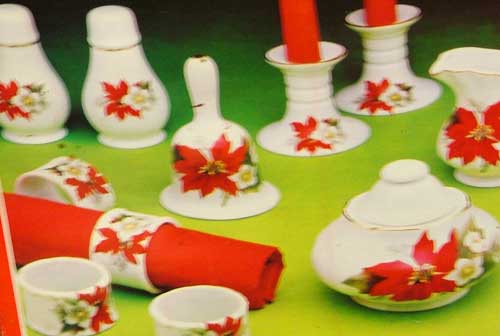 This beautiful set of Poinsettia decorated table pieces will make your holiday table festive and bright. Stop by to see just how beautiful these pieces really are.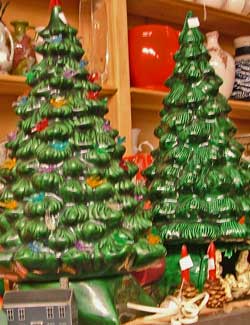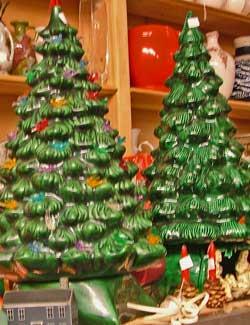 Maybe you need a tabletop Christmas Tree. We have several beautiful trees with electric lights and a manger at the base. It's perfect for a senior in a small apartment, for someone who prefers a minimalist approach to the holidays, or an added piece for a shelf or table top.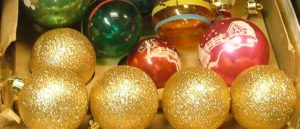 We also have a beautiful variety of tree ornaments. In fact, 3 boxes of wonderful, vintage Christmas balls were sold just this week. Don't hesitate. Stop by and see the choice ornaments we have waiting to add a bit of sparkle to your decorating.
If you have a love and appreciation of an old-fashioned Christmas, stop in and see what we can add to your holiday decor.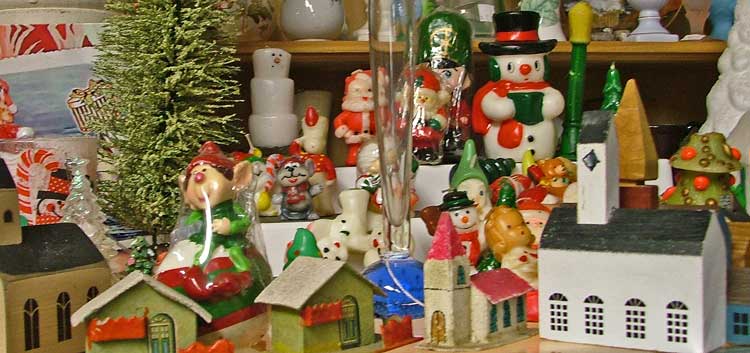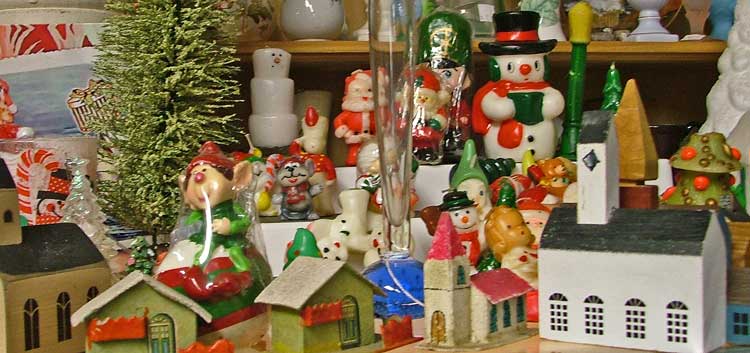 Consider these delightful and colorful candles and small buildings to use under the tree, on a shelf, or to add to your train layout. Seriously, we have some really fun and beautiful Christmas Decorations. Including a variety of SANTAs for every purpose in your decorating. And you know it … we'll be watchin' for ya!