You can never have enough humor in your life.
And today is the perfect day to reach out to someone who may need be a bit of cheer in their life! We have a fun sign with Lucille Ball in her "Spoon your way to health" with Vitameatavegamin.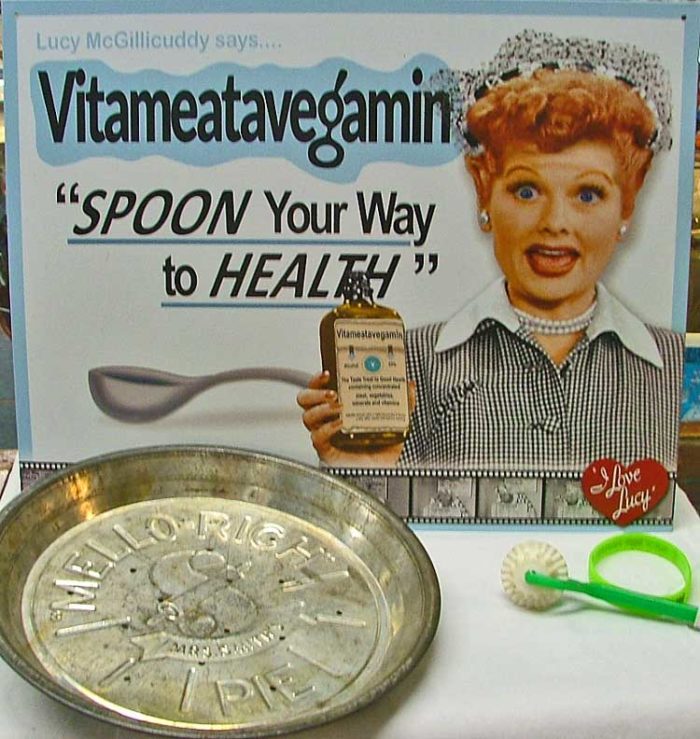 We also thought we'd share with you the cut from the original program to be sure you had a bit of laughter on this "CHEER UP THE LONELY DAY."
On July 12th, it's also PECAN PIE DAY!
Well, we can't think of a better way to cheer someone up than with a yummy pecan pie. The pie tin is definitely a collectible. In addition, we have a pie crust 'crimper.'
Any of the items would make great gifts with the 20% savings during our CHRISTMAS in JULY Sale! So stop by soon. We're watchin' for ya!