a few thoughts of Spring!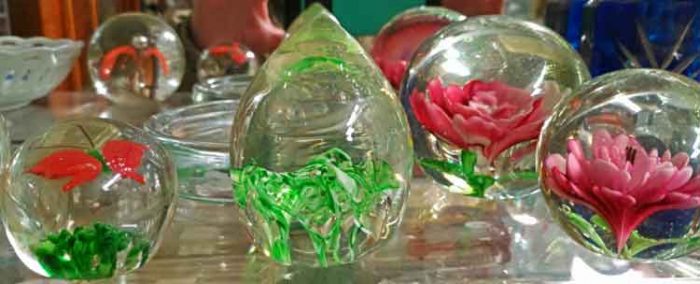 We decided that with the crazy weather patterns that in the past week or two have included 50 degree days and sunny, ice-sleet-snow days dropping to single digits, and just about everything in between, we'd add just a splash of color.

Glass paperweights are just that hint of color, sunshine and spring that you might need. Add one to your desk, kitchen counter, bookshelf, or bedroom nightstand.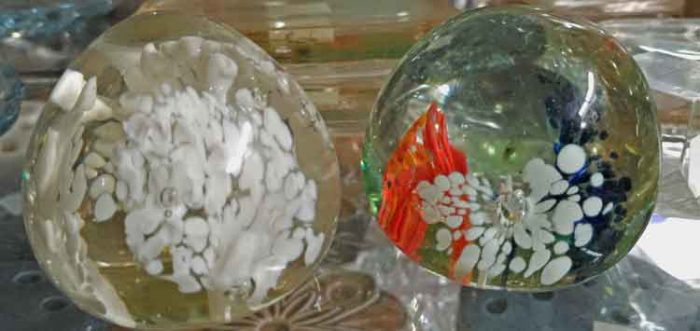 Choose one for its coloring, the flower hidden inside, or the abstract ones that tickle the imagination when you find your gaze fixed on them. But give them an opportunity to inspire thoughts of spring and remind you that it won't be long!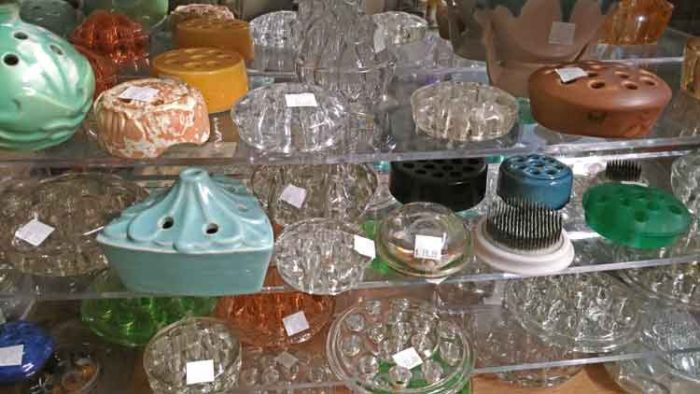 These 'frogs' are for used to arrange flowers. Some are complete, just add water and flowers. Others are placed at the bottom of a vase, then add flowers. These frogs allow you to create beautiful arrangements easily.

Why did we mention these 'frogs' along with the glass paperweights?
We thought that while you're thinking about spring, sun, and color, you just might want to pick up some cut flowers and bring all of those beautiful thoughts into your home and/or office. And these 'frogs' will just make that task easy.
So enjoy a sweet touch of color and sun by stopping in to Bahoukas Antique Mall and Beer MuZeum and find one or two items that will brighten a corner of your desk, counter, home or office. Don't forget to grab a bouquet of cut flowers on your way. In the meantime, you guessed it, we'll be watchin' for ya!